MIT Office of Sustainability
Practical Ideas for Sustainable Holidays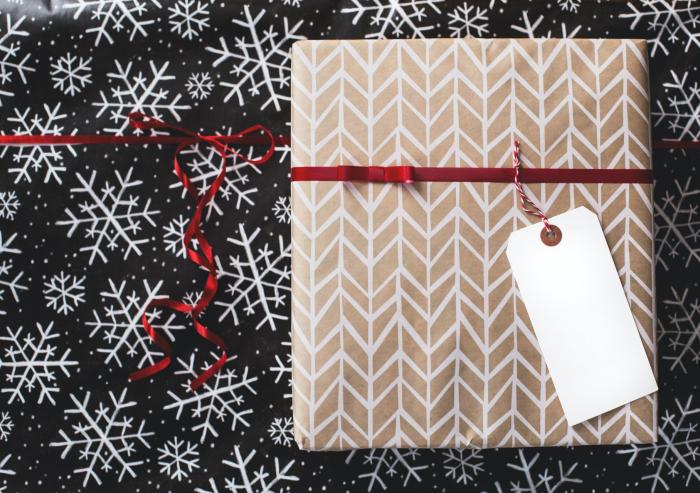 ---
The holiday season can often be unsustainable—from gifting to gorging, it's easy to go a little overboard. But with celebrations looking different this year, it's a great time to start some new traditions and adopt more sustainable holiday practices. Explore practical tips offered (and used!) by the MITOS team to make this time of year a bit more sustainable.
For Gift Giving
Take a break from wrapping. Gift bags and tissue paper can be easily stored and re-used year after year as opposed to wrapping paper that gets destroyed after one use.

For those who love to wrap, consider using paper grocery bags to cover your gifts. Some bags, like those offered by Trader Joe's have seasonal designs already printed on them. You can even find templates for making gift tags from your grocery bags.

Give the gift of time. Experience-based gifts don't require packaging at all. As we look forward to a time in the future when we can gather once more, reserve time for an experience with a friend. No shipping required.

Research your gifts. Take time to research gifts that support a circular economy like those offering second life to returned items or reusing materials that would have otherwise landed in the waste stream. Not sure where to start? Try searching "sustainable" with the item you wish to gift.
For [Zoom] Gathering
Don't waste surplus special ingredients. That holiday dish you make once a year may require you to buy things you normally wouldn't, like big bunches of fresh herbs. Rather than letting what's not used in the recipe go to waste, consider making your own infused olive oil. Wilting herbs can contribute to a tasty additional offering.

Buy local and in season. Special holiday recipes can have you searching for out-of-season and hard find ingredients—meaning that piece of fruit may have traveled the country or globe, contributing to greenhouse gas emissions. Search for local, in season substitutes for your recipe to reduce emissions and support local, sustainable agriculture.

Scale down. Many of us are accustomed to cooking for a crowd for the holidays, but in the midst of a pandemic, gatherings are going small or virtual—make sure your grocery list reflects that. Scale back your meal size or make sure you have a plan or place to share leftovers to avoid food waste.