MIT Office of Sustainability
Favorite Stories from 2020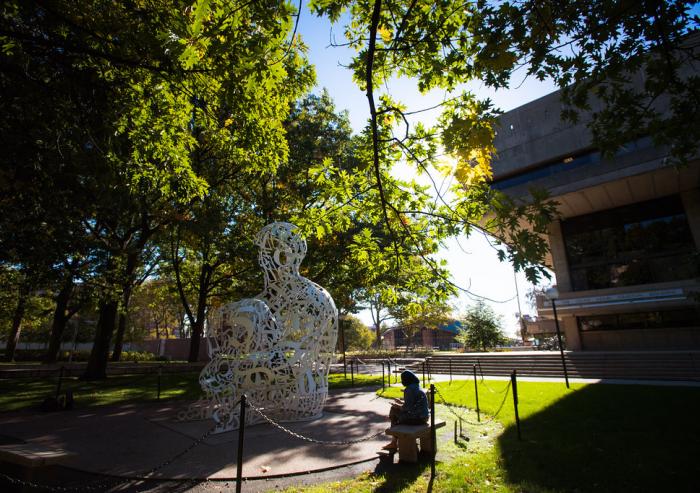 ---
In a year like no other—facing unprecedented challenges and a constantly shifting landscape—the MIT community worked hard to push forward impressive sustainability advances both on campus and off. Here are some of our favorite sustainability-focused stories of the year, as chosen by the MITOS team:

MIT.nano receives LEED Platinum certification One of MIT's newest and most resource-intensive buildings earned the highest possible certification from the U.S Green Building Council, thanks to a collaborative approach.
More than a meal With the pandemic dealing a massive blow to the seafood industry, MIT Sea Grant applied Covid-19 Rapid Response funds to help bridge the divide and develop alternative markets and revenue streams for sustainable aquaculture and fisheries in Massachusetts.
A storyteller dedicated to environmental justice MIT senior Mimi Wahid shared how she works to connect identity, environmental justice, and a desire to serve rural Southern communities through her writing and readings.
A sustainable approach to interior renovations Working with the Mohawk Re-Cover Carpet Recycling Program, the MIT CRSP team piloted a carpet recycling program for a campus renovation project, diverting 3,200 pounds from the waste stream. The program has now been expanded campus-wide.
An antidote to "fast fashion" MIT alum-founded Armoire shared how women have access to high-end work styles through their clothing rental service which aims for higher utilization of clothing, supporting a more sustainable wardrobe and an alternative to fast fashion.
"The Emerald Tutu" wins NSF grant for design to protect Boston's coastline An idea from then-MIT students—focused on addressing the dangers of climate change while making infrastructure green, inhabitable, and accessible—notched yet another award in 2020, helping to bring the vision to life.
Making buildings from industrial waste MIT Department of Materials Science and Engineering Associate Professor Elsa Olivetti studies the huge quantities of industrial waste materials generated in the manufacturing industry, in hopes of finding useful ways to reconstitute and reuse this waste for building.