Behind the Climate Action Plan: Stu Iler, Sustainability Data Scientist, MITOS
MIT's operational staff are key partners to MITOS and in reaching MIT's climate goals. To highlight this, we will be featuring the contributions of one staff member each month.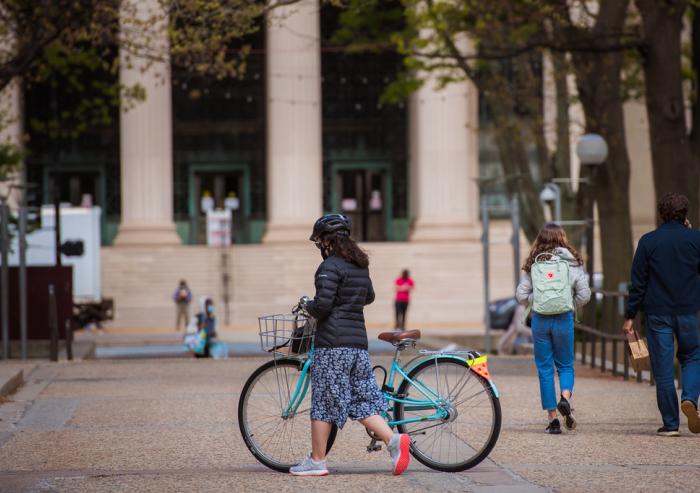 ---
What is a typical day like for you at (virtual) MIT?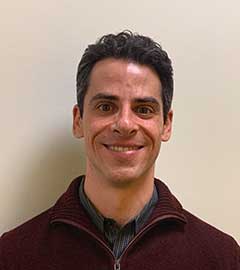 As the data scientist on the MITOS team, my role spans all data-related tasks around the theme of sustainability, from data collection and organization to analysis and visualization. In turn, a typical day might be some combination of meeting with partners and stakeholders, acquiring and processing datasets, writing code to conduct data analyses, and/or making visualizations. I also manage MIT's Sustainability DataPool website, so I spend time updating the content on the site, making sure things are working as expected, and responding to questions and requests for data from the community. 
One of the great parts of my role is that—in the process of doing all of this work—I have an opportunity to collaborate with many different teams across the Institute, including partners in Facilities, IS&T, and EH&S, to name just a few. MITOS also has the privilege to work with some incredible student fellows, whose passion, creativity, and hard work are critical to our success. So in this way, a big part of my role is also to engage with Institute partners, researchers, and students—as well as colleagues outside of MIT—to make sure that we have the data we need and that it is being leveraged to help drive towards our goals. Sustainability is such a complex and multi-faceted endeavor that it truly takes collaboration and teamwork across many different areas to make progress, and our work with sustainability data is no exception to that.
What are some ways your work supports MIT's climate action plan to reduce on-campus emissions and use the campus as a test bed for change?
We use data to support MIT's climate action plan in several ways. One is for tracking and reporting: based on data from our partners in the Department of Facilities, we produce estimates of MIT's Scope 1 and 2 emissions (direct emissions and emissions from purchased energy) to establish trends and evaluate how the campus is doing versus our greenhouse gas commitments. We are also actively working to produce estimates of MIT's Scope 3 emissions (indirect emissions) using datasets in other areas, including business travel, commuting, and waste. These estimates will help to provide a fuller picture of MIT's total emissions and will be an important input in identifying areas for future progress.
We also use data to engage the MIT community and to provide additional avenues for leveraging the campus as a test bed for change. The Sustainability DataPool website is a critical component of this: it provides both sustainability visualizations and curated datasets, which can be used by all parts of the MIT community—students, staff, researchers, and decision-makers—to better understand the campus sustainability system and to propose (and evaluate) test projects and pilots that address sustainability challenges. We are always working to expand the content of the DataPool and to make it as useful as possible for the community.
What's one thing you wish people knew about MITOS and how it keeps MIT running?
I am fortunate to work with a great set of colleagues at MITOS, and one thing I have come to recognize more and more over time is the great breadth and scope of work that MITOS engages in at the campus level, at the city level, and even regionally and globally. Part of MITOS' core approach is finding sustainability solutions that can be both scalable and replicable, which allows a small team like ours to have an outsized impact, both on campus and beyond. Our approach also emphasizes systems thinking and collaboration, which allows us to take a broad view of the sustainability landscape and better understand where the greatest sustainability opportunities are located.