Behind the Climate Action Plan: Randa Ghattas; Senior PM, Sustainability; Campus Construction
MIT's operational staff are key partners to MITOS and in reaching MIT's climate goals. To highlight this, we will be featuring the contributions of MIT community members each issue.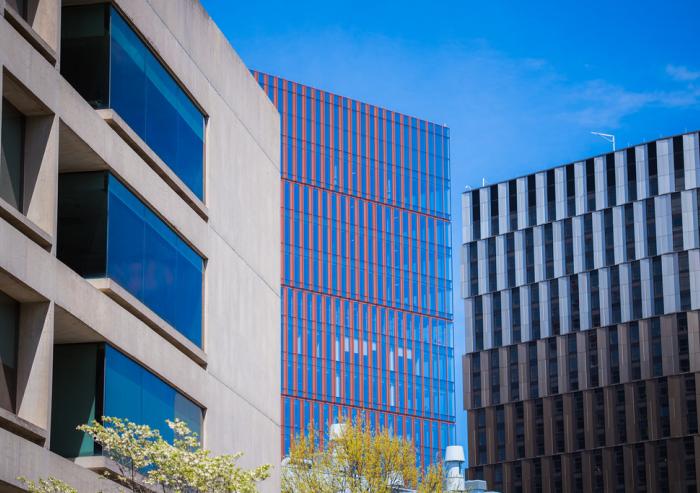 ---
What is a typical day like for you at MIT?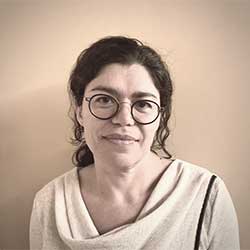 It's hard to say. Much of my work specifically focuses on advancing sustainability and resiliency in the built environment at MIT. I may conduct research and/or provide analysis on a sustainability initiative and/or lead or participate in a multi-stakeholder team addressing solar energy, resiliency, material management, among others. One component of my work is building up and advancing the sustainability program in design and construction by developing standards, processes and resources for our capital project teams. These may include standards on sustainable sites, resilience, healthy materials, or embodied carbon, among others. As a result, I work on multiple capital projects on integrated project design teams, developing project goals and attending project reviews to ensure that those goals are met. My job is constantly changing, in particular because of new sustainability initiatives we are identifying and implementing on campus and due to the rapid advances happening in the industry around sustainability. One thing I enjoy most about my job is identifying new initiatives or pilots and working with colleagues to launch, implement, and scale them. A recent example is the Green Building Education pilot that is in the process of being implemented in four different buildings. The pilot informs and educates users and visitors on what our buildings are doing and how to engage with those buildings. 
What are some ways your work and your team support MIT's climate action plan to reduce on campus emissions and utilize the campus as a test bed for change?
Our work directly supports MIT's goal to reduce campus emissions. Since our buildings constitute a significant portion of our GHG emissions, we work with internal and external teams to reduce or minimize the emissions of our major renovations and new construction projects. A unique part of our work is to identify pilots to test and implement solutions. Be it "Red List" free materials, embodied carbon, or green building education, we often start small, test viability, learn, understand where the barriers are, retest, and scale up.  For example, to advance and scale healthy building products on campus, we piloted newly developed products in the Office of Sustainability fit-out and tested the implementation of "Red List" free materials in the interior finishes in Hayden Library. In the process of evaluating various products, we worked with teams to address considerations such as durability, maintenance, human health, environmental impact, and aesthetics. As a result, we have been able to standardize the use of "Red List" free materials in our capital projects and leverage our buying power as an institution to support a changing industry. 
What's one thing you wish people knew about Campus Construction and how it keeps MIT running?
We have a two-person sustainability team in Campus Construction dedicated to advancing sustainability in design and construction. To further this goal, we are leading, educating, advocating, learning, implementing, balancing and engaging. We are not only looking at today but also at tomorrow, evaluating what is happening in industry and government, where advances are, and how they can be implemented on campus. We are implementing more aggressive goals keeping this in mind: that the whole is greater than the sum of its parts.