Behind the Climate Action Plan: Emma Homstad, Program Coordinator, Small and Diverse Business, VPF
MIT's operational staff are key partners to MITOS and in reaching MIT's climate goals. To highlight this, we will be featuring the contributions of one staff member each issue.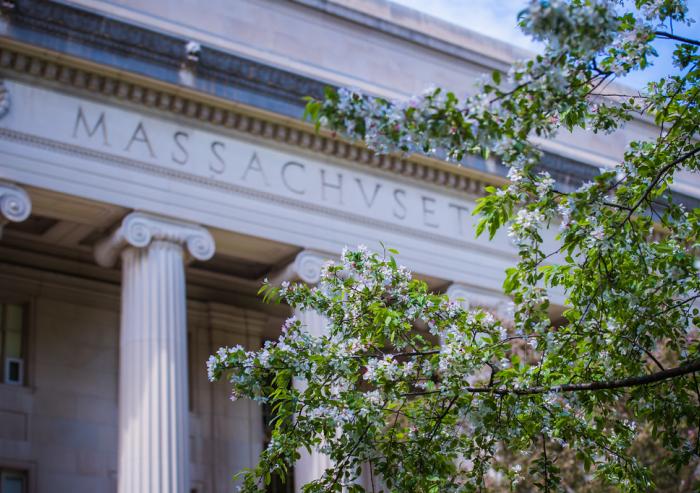 ---
What is a typical day like for you at (virtual) MIT?
One of the best parts of my job at MIT is that I don't really have a typical day! I participate in so many different projects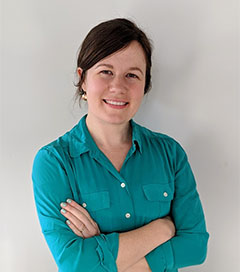 and work with all kinds of people both on and off campus. But every day I get to be part of the effort to expand opportunities for small, diverse, and sustainable businesses to participate in procurement at MIT. 
As part of the Strategic Sourcing team in the Office of the Vice President for Finance (VPF), I work with my colleagues to engage with small and diverse businesses, encourage our existing vendors to offer more sustainable products and program elements such as electric vehicle delivery, zero-waste packaging, and develop tools for MIT's  purchasing community. I also work with DLCs across campus on their mission-driven spend programs, meet with our community partners to discuss opportunities in procurement at MIT, and think about MIT's economic/environmental impact on the greater Boston/Cambridge area. 
What are some ways your work and your team support MIT's climate action plan to reduce on campus emissions and use the campus as a test bed for change?
As the Strategic Sourcing team, we are always thinking about what buyers need, and how can we get those goods and services to them in the best possible way. We also think about how what we purchase and who we buy from reflects MIT's values. As we support the work of the climate action plan, we aim to increase the choices available to folks on campus while helping them align their spending with the Institute's climate action plan goals. 
We are able to take the priorities from the plan and share them with vendors to help them understand what MIT requires as their client/customer. Many of our vendors already offer sustainable goods and services, and so part of our job is ensuring that those options readily available to our campus purchasers. We also maintain a dialogue with vendors on sustainability topics to realize better pricing for green products, gain commitments to use electric vehicles for deliveries, explore reduced packaging, or negotiate take backs for hard-to-recycle products. 
We are also able to help DLCs identify resources and strategies to purchase more sustainably, and tailor these resources to their particular needs. Every DLC is different, and having a good understanding of where we can target our efforts help create programs that are effective and long-lasting! 
What's one thing you wish people knew about VPF and how it keeps MIT running?
I've been part of the MIT community in one way or another for nine years, and I didn't know how much was happening at VPF until I started working here last year. VPF is a big umbrella and covers so many important parts of MIT's operations- from paychecks to assets to budgets to contract negotiations. 
I really appreciate that all of my colleagues have a service-oriented mindset. We all want to help the MIT community manage the Institute's financial resources in the best way possible and help them meet their goals with mission-driven purchasing.