Behind the Climate Action Plan: 3Qs with Steve Lanou, Office of Sustainability
"I think that a unique strength of our office is its charge and ethos—-to think differently about how we approach campus challenges."
---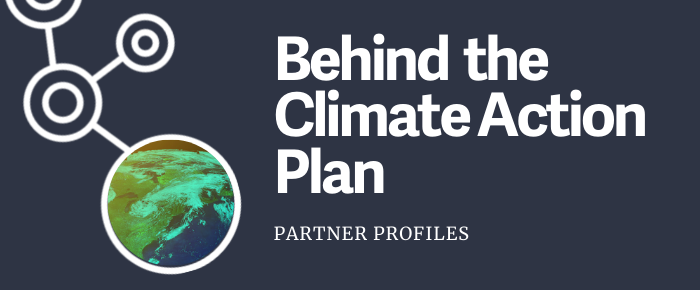 MIT's operational staff and academic community are key partners to MITOS and in reaching MIT's climate goals. To highlight this, we feature the contributions of operational, academic, and administrative staff in the monthly newsletter, the MITOS Digest, and the Thought Leadership blog. Peek behind the curtain of the climate action plan into the day-to-day implementation of MIT's bold commitments and read Steve Lanou's response to 3Qs below.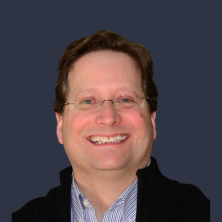 Steve Lanou
Sustainability Project Manager, MIT Office of Sustainability
Steve is an environmental planner by training, with over 20 years of experience in environmental policy development and program implementation. He serves as the co-lead on three Fast Forward: Plan for Climate Action teams: Net Zero 2026, Add Off-Campus Buildings to Greenhouse Gas Portfolio, and Artificial Intelligence for Energy Reduction.
Steve helped to establish the Office of Sustainability in 2013. Prior to this, Steve was leading campus sustainability efforts as Deputy Director within the Environment, Health and Safety Headquarters Office at MIT since 2005.
Steve works to develop, promote, and coordinate MIT-wide policies and programs to advance the Institute's commitment to sustainable practices while integrating campus-focused research and learning opportunities with MIT's faculty, students, and the broader community. Steve serves on a number of advisory and working committees serving the Institute, the Cities of Cambridge and Boston, and his hometown of Winchester. He is an active volunteer with the Cambridge Schools Volunteers where he has mentored 5th and 6th-grade students for ten years.
Before joining MIT, Steve worked in a variety of environmental research and planning capacities in management consulting, technical consulting, and non-profit policy research, including the World Resources Institute, United Nations Development Programme, World Bank, and Arthur Andersen.
He holds a Bachelors degree in international economic development from Brown University, and a Masters degree in environmental policy and planning from the Massachusetts Institute of Technology.
What is a typical day like for you at MIT?
What I love most about my job is that no two days are the same. Ever. One day I may head down to the Cambridge City Hall in order to work with the city's staff technical experts to provide input into emerging community building energy conservation strategies. Then I return to campus to dig into the latest market data on wind and solar projects around the country to see if there may be a good opportunity for MIT to help accelerate the transition of our electrical grids to renewable energy sources. Later in the day, I may meet with colleagues in our Department of Facilities, Office of Campus Planning, and Environment, Health, and Safety; including engineers, planners, indoor air quality specialists, communications experts, and department directors, to prepare the latest progress report on our climate action plan implementation. Often one of my favorite parts of the day comes when I get a chance to join colleagues from every walk of life at MIT to come together to help with a core mission of the Institute, whether its supporting commencement by planning and reading names at the Ph.D. hooding ceremony, or advising a cohort participating in MIT's Leader to Leader training program. These all-hands projects remind me how extraordinary and diverse the work and people at MIT and how unique it is to experience working at a large research institute.
What are some ways your work and your team support MIT's climate action plan to reduce on-campus emissions and utilize the campus as a test bed for change?
The publication of our latest climate action plan in 2021 launched MIT into so many new critical directions and calls for our community to come together to help find solutions. The climate action plan lays out the threat of climate change in stark terms—not just for MIT but to the global community—and calls for bold action. With the plan calling for multidimensional solutions that leverage MIT's expertise not only in research and teaching but also in campus design and operation, our work now provides us the opportunity and, frankly, the imperative to work differently to find those dynamic solutions. While I may be charged with focusing on how MIT can reduce our campus greenhouse gas emissions and procuring high-quality renewable energy and carbon offset sources, these solutions can and must be drawing from— and providing input to—related work of our faculty and students that has global focus and ambitions. To me, that is what it means to use our campus as a test bed: to approach and apply new solutions in the campus setting humbly and with a mindset that tolerates and encourages curiosity, experimentation, potential—failure, course correction, learning, and essential, but not always easy; sharing our lessons learned. For instance, when we first contemplated publishing the Institute's energy and greenhouse gas emissions data for the entire community to see, there was tremendous resistance because "that's not the way we do things here." But as we drew all the stakeholders together and untangled the truths from the myths, challenged the status quo, and resolved the valid concerns, we were able to be so much more transparent and credible with our community. I think this initial effort has transformed the way we now approach data and information sharing.
Learning is a two-way street: we need to be open to new ways of doing things on campus in ways that seek new knowledge and perspective but also recognize our experience in implementing the climate action plan provides us with valuable knowledge and experience to share with others. We are inventing the future! Together.
What's one thing you wish people knew about your department and how it keeps MIT running?
To be honest, I think that a unique strength of our office is its charge and ethos—-to think differently about how we approach campus challenges. It's an approach rooted in bringing diverse perspectives to bear on developing solutions together and then applying that "test bed" strategy we talked about earlier. There is terrific satisfaction when working with a team of many different departments; an "ah-ha" moment materializes, and an individual or the group recognizes that we are breaking the mold of how things were done before while also getting a new and preferred outcome!
Connect and Learn More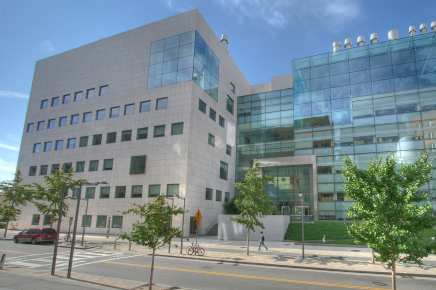 Fast Forward MIT Campus Commitments
Achieve net-zero carbon emissions by 2026, with a goal of eliminating direct emissions by 2050.