Student Sustainability Researchers
Our students develop meaningful work to advance a sustainable campus at MIT and to build their professional experience in institutional transformation. We hire both undergraduate and graduate students to help shape the future of sustainability at MIT and beyond.
Meet our current student researchers!
Katerina Boukin
Climate Action Researcher
Katya is a PhD student at the "Concrete Sustainability Hub" at the department of Civil and Environmental Engineering. Her passion lies in structural resiliency of the city scape to flood related natural disasters. Joining MIT office of sustainability in September of 2020 as a climate resiliency modeler and simulator, she is working on developing an improved method to assess, predict and mitigate storm and flood induced hazards. Her research project matches her work at MITOS, combining the projects she is using MIT campus as a test bed in her research work, trying to assess and mitigate natural disaster hazards as well as impacts of climate change on the severity of damages.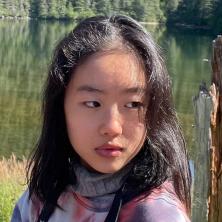 Yihong Chen (Amy)
Climate Communications Sustainability Researcher – Design
As a new MIT member of Class of 2026, Amy strives to explore her passion in environmental sustainability and architecture within a broader and interdisciplinary context. She devotes her time to promote a sustainable architectural design process and to implement the concept of "going green" into everyday life. She hope her work can bring the MIT and Cambridge community together as a group of compassionate people who want to contribute to the world's climate action plan.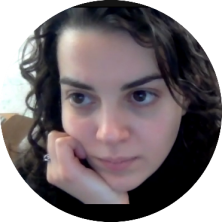 Ippolyti Dellatolas
Climate Action Sustainability Researcher
Ippolyti is a graduate student in the MIT Mechanical Engineering department whose research aims at understanding and preventing the uneven flow that occurs when rain infiltrates hydrophobic soils vertically. Such uneven flow impedes water retention, optimal filtering of chemicals and can trigger catastrophic landslides. Outside of the lab, she is involved in environmental initiatives across the MIT campus, through the MIT Water Club, GSC Sustain and the MIT Office of Sustainability. Having joined MITOS in summer 2021, Ippolyti performs energy modeling and cost-benefit analyses to provide recommendations for emissions reduction in lab spaces at MIT.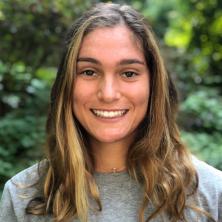 Thea Feldgoise
Sustainable Building Materials Researcher
Thea Feldgoise is junior at Wellesley College, studying environmental science and computer science. She is also a researcher in the Dept of Urban Studies and Planning. She is interested in using data and technology to work on climate change mitigation. She joined the Systems, Performance, and Turnover team in the Department of Facilities this summer as a MITOS sustainability researcher. Her focus is on developing standards at MIT for healthy and sustainable building materials.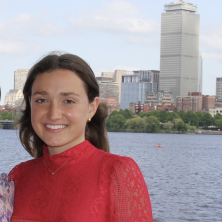 Ana Fiallo
Scope 3 GHG Analyst
Ana recently graduated from MIT's Class of 2022 in computer science and urban science & planning with a minor in energy studies. She will continue her time at MIT to pursue her Master of Engineering in climate, environment and sustainability offered by the Department of Civil and Environmental Engineering where she plans to continue learning about her interests in applied probabilistic prediction and machine learning to problems within renewable energy systems. Ana's interests primarily lie in software development, machine learning, clean energy, and sustainability, and is eager to advance solutions that result from the intersection of these areas.
At MITOS, Ana has fortified and consolidated the data pipeline for tracking MIT's Scope 3 greenhouse gas emissions stemming from business travel, waste, food purchases, and purchased goods. Through the resulting scope 3 dashboards, Ana hopes to help inform MITOS about appropriate and feasible goals for reducing campus wide greenhouse gas emissions.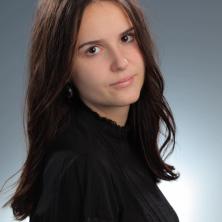 Janka Hamori
Climate Action Researcher
Janka is a driven and passionate sophomore, studying Computer Science and Economics, with a minor in Sustainability. She is deeply committed to making a positive impact on the world, especially in the realm of climate change. Janka is particularly interested in the intersection of environmental policy, economics, and computer science, and is actively engaged in climate change-related clubs. Janka joined MITOS to work on evaluating the new food waste pilot in East Campus, an undergraduate dorm, as well as to provide new tools for analyzing the food waste at MIT. In her free time, Janka serves as the co-leader of the MIT Undergraduate Association Sustainability Initiative's Thrift Committee, where she works to organize thrift shops for the entire MIT community. She is also part of the Waste Watchers, a member of a coed fraternity and has played volleyball for over a decade.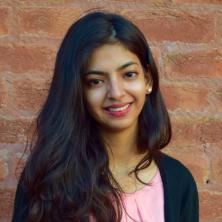 Mahwish Khalil
Climate Action Researcher
Mahwish is a SMArchS AKPIA candidate at MIT School of Architecture and Planning. An architect by profession, her research interests lie in investigating and advocating for aspects of social and climate justice, as well as tracing resilience within the built environment spanning the influences of history within the contemporary society. She aspires to investigate possibilities existing within space that arise beyond preliminary perception and respond to urgent socio-political and climate crises.
She joined MITOS in 2023 to pursue her interest in policy implementation, design and execution. Her role at MITOS allows her to investigate current practices contributing to climate resilience on an institutional scale. Mahwish hopes to contribute meaningful change in her immediate surroundings by designing comprehensive recommendations for advancing sustainable purchasing practices in makers' space at SA+P.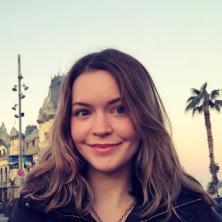 Katelyn McVay
Campus Heat Risk Researcher
Katelyn is a Master of City Planning Student in the Department of Urban Studies and Planning. She joined MITOS to visualize campus heat data that has been collected with the Senseable City Lab's City Scanner device. Katelyn's background and undergraduate degree are in public health and the environmental sciences, and she allows her prior training to inform how to spatialize and contextualize environmental data and climate issues. Her primary interest is in environmental justice and spatial analysis. She is eager to see how her research can inform public health and environmental policymaking.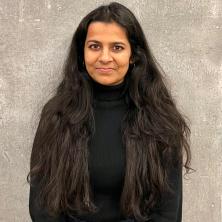 Dhwani Mehta
Climate Action Researcher
Dhwani is an architect, currently pursuing a Master of Science in Architecture Studies and Urbanism. She joined MITOS as a climate action researcher in January 2023. Her research is aimed at building the culture of material reuse in SA+P, which could also be applied across MIT. She is focusing on strengthening processes for material collection and re-distribution and raising awareness and participation about collective reuse. She will also explore leveraging and building out engagement with Rheaply, an Asset Exchange Manager that is a free-to-use marketplace that identifies available resources for reuse across different departments on campus.
Her interest lies in contributing to making cities environmentally sustainable and socially equitable. Her research at MIT is focused on risk management and protection of coastal communities and commons due to climate change and development projects along coastal zones.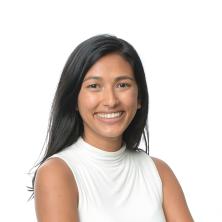 Shanan Kumar Powell
Climate Action Researcher
Shanan is a second year MBA at MIT Sloan School of Management, class of 2023. She's passionate about building more sustainable, equitable, and innovative food systems. Her research with MITOS is focused on advancing a sustainable food system at Sloan.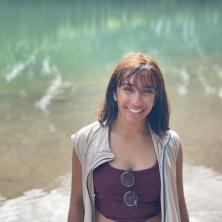 Maaya Prasad
Climate Communications Sustainability Researcher – Writing
Maaya Prasad is a first-year graduate student studying ocean engineering. She was a MIT '22, with a double major in electrical engineering and creative writing. She's interested in the intersection of technology and storytelling, with nature as a primary subject. In her free time, she enjoys hiking, sailing, and biking.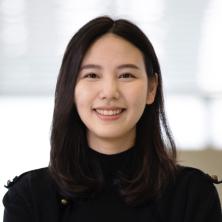 Pimpakarn Rattanathumawat (Prim)
Climate Communications Sustainability Researcher – Design
Prim is an architect and urban designer, currently pursuing a Master's degree in Architecture Studies with a concentration in Urbanism. She joined the MIT Office of Sustainability in Fall 2021 as a Climate Resiliency Fellow to better support flood mapping, resiliency planning and preparedness for the MIT campus. Her interest lies in the global issues of sustainability, the integration of sustainable development and climate change adaptation in cities.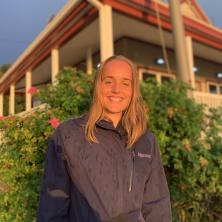 Melissa Stok
Design out Waste Researcher
Melissa is a sophomore at MIT studying materials science and engineering and electrical engineering and computer science. Her interests lie at the intersection of the two areas, and she hopes to work in a sustainability-oriented field. During spring 2021, she began working with MITOS on a project to implement food waste collection in Site 4, a new graduate residence. Now, she is working on waste pilots around campus to increase food waste collection, reduce recycling contamination, and increase the amount of material available for reprocessing. Outside of these activities, she enjoys running, playing soccer, skiing, and cooking.
Scales of Impact
The challenges of sustainability are both local and global. Creating transformative solutions requires deep collaboration among community leaders and members on campus, city and global scales.
It starts with you on campus.
We start with you to find solutions at the campus level to serve both the institution's needs as well as to incubate new and big ideas.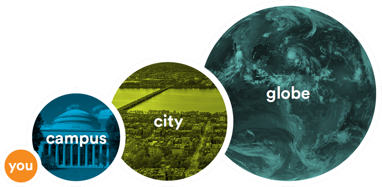 Subscribe to the MITOS Digest