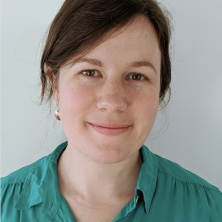 Emma Homstad
Sustainabile Procurement Fellow
Emma is a recent graduate of Tufts' master's program in Urban and Environmental Policy and Planning. She will be spending the summer working on sustainable procurement standards for MIT.
Her thesis was titled "Data Driven Policy: Principles for the Smart City" and focused on the potential impacts of big data on public policy in urban planning. Her other academic interests include mapping and visual storytelling, building community capacity in geospatial studies, and the intersection of data and policy making. Since working at the University of Minnesota (Twin Cities) Recycling Program as an undergrad, she has had an interest in institutional waste management and is excited to continue learning as a fellow at MIT.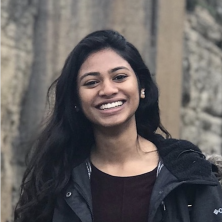 Kashaf Nawal Momin
Food Systems Fellow
Kashaf joined the Office of Sustainability as a Summer Fellow to advance a sustainable campus food system. In this role, she is designing an educational campaign to reduce food waste in the dining halls and identifying standards for sustainable food procurement.
Kashaf recently graduated from Georgetown University, earning a Bachelor's degree in Biology of Global Health and a minor in Economics. Currently, her interests lie in circular economies as they relate to various sectors, including the food and fashion industries. She is interested in understanding how businesses can move towards achieving a triple bottom line. Previously, she interned at the Environmental Law Institute, working on projects on a range of topics, including bioenergy production, climate resilience financing, corporate ocean responsibility, and environmental justice.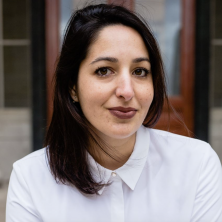 Yael Nidam
Climate Resilience Fellow
Yael is an urban planner and designer, joining MITOS this summer to support climate resilience efforts. Yael recently graduated from the MIT Master in City Planning program, where she co-founded a climate group and received several awards for contributions to the community and student life
Prior to joining MITOS, Yael's education and professional work in the past ten years was focused on sustainable and equitable development. She is experienced with leading urban revitalization projects, working closely with diverse urban stakeholders including community partners, architects, engineers, politicians, economists, developers, and government agencies. She brings in both design and communication skills to simultaneously conduct data analysis, draft policy and design documents, while also directly interacting with the larger team and facilitating stakeholder meetings. . Her passion for developing innovative solutions to climate and social challenges led her to MITOS, where she is excited to collaborate with the professional and scientific team on cutting edge climate resilience planning.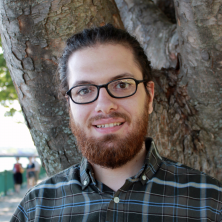 Joseph Elsherbini
Data Analytics Fellow
Joseph is a PhD candidate in the MIT Microbiology Program studying the bacterial community in coastal oceans. At the Office of Sustainability, he applies techniques he learned studying DNA sequencing data to understand the commuting patterns of the MIT community. Working with MITOS' Senior Data Analyst Derek Wietsma and fellow Tianyu Su, Joseph is using historical daily commuting and geospatial data to identify areas of future intervention to make MIT's commuting less impactful to the environment.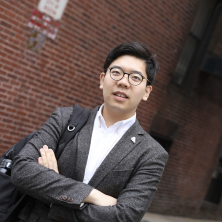 Tianyu Su
Data Analytics Fellow
Tianyu joined the Office of Sustainability in May 2019, working as an Analytics and Visualization Fellow. He is helping conduct data analysis on transportation and commuting preference of MIT community. Tianyu performs cluster analysis of individual behaviors and geospatial analysis on census block level based on data of parking permits, MBTA transits, Blue Bike, etc, in order to identify the potential opportunities and prepare suggestions for campus decision-making and management.
As a Master in City Planning student at MIT with a background in urban design and analytics, Tianyu is well equipped with insights and methods to study the human activities in buildings, open space, and cities. As a researcher with the City Science Group at MIT Media Lab, Tianyu applied his skills of data analytics, user experience design, and augmented reality into designing, prototyping, and implementing the Shanghai LivingLine Project. Also, Tianyu has been working side by side with Prof. Anne Whiston Spirn on the WPLP project at Department of Urban Studies and Planning in MIT and Prof. Andres Sevtsuk on the Innovation Field Lab project at Harvard GSD to test possibilities to apply data analysis into better support decision-making process, at different scales.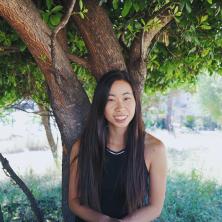 Effie Jia
Design and Digital Outreach Fellow
Effie (re)joined the Office of Sustainability in the summer of 2019, having served as an academic year fellow in 2017. In her role, she is exploring a new program area for MITOS centering on the art and sustainability and creating place-based educational strategies for campus landscapes. She continues to write and edit articles on sustainability issues for print and web-based media. She also creates visual and written communication material for MITOS as part of its design and digital strategy. Effie is working toward her Bachelor of Science in Architecture and Bachelor of Science in Art and Design at MIT.