Past MITOS Student Fellows 2017-2018
Academic Year 2017-2018 Fellows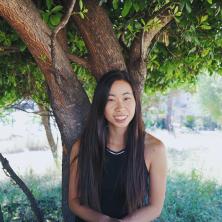 Effie Jia
Communications, Design, and Digital Strategy Fellow
Effie joined the Office of Sustainability in September 2017. In her role, she reports on a range of sustainability topics at MIT, from climate action to research from faculty and students. She writes and edits articles on sustainability issues for print and web-based media. She also creates visual and written communication material for MITOS as part of its design and digital strategy.
Currently, Effie is a sophomore pursuing a BSA in the undergraduate architecture program, with a minor in sustainability as well as entrepreneurship and innovation. Having grown up in the Bay Area, she is inspired by the intersection of architecture and sustainability. Before coming to MIT, she did multiple summers of research on organic photovoltaics. Her passion for the environment has led her to participate in MIT groups such as Terrascope, UA Sustainability, the Environmental Solutions Initiative, and now the Office of Sustainability.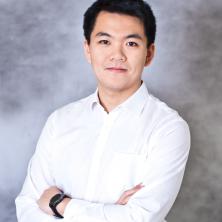 Yimou (Andrew) Li
Analytics and Visualization Fellow
Andrew joined the Office of Sustainability in September 2017. In his role, Andrew is responsible for facilitating the completion of the Sustainability Tracking, Assessment & Rating System (STARS) report for MIT, using open source programs, statistical techniques, and visualization tools to clean and analyze sustainability datasets and create insightful data analytics. Currently, he is working on a project that examines how campus emission and energy consumption fluctuations can be attributed to and predicted by weather variables.
Andrew is a Master of Finance student at MIT Sloan. He received B.Sc. in Applied – Economics from Brown University before coming to MIT. His enthusiasm and involvement in campus sustainability and environmental issues originated from United World College Red Cross Nordic in Flekke, Norway. There, he, with his dear friends from Finland, Lithuania, and Ghana, co-chaired a student organization, LEAF (Living for Environment and Future), that focused on both local and global sustainability issues.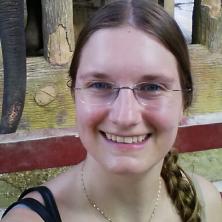 Cristina Logg
Sustainable Procurement Fellow
Cristina joined the Office of Sustainability in June 2017. In her role, she is examining MIT's procurement practices and researching best-in-class sustainable procurement policies from comparable institutions with the goal of identifying opportunities for MIT to expand its sustainable procurement procedures.
Cristina is a Master's in City Planning candidate in the Environmental Policy and Planning group of the Department of Urban Studies and Planning at MIT. She is also pursuing the Sustainability Certificate through the Sloan School of Business's Sustainability Initiative.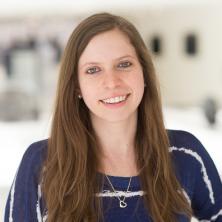 Rachel Perlman
Sustainable Materials Management Fellow
Rachel joined the Office of Sustainability in September 2016. In her role, she is helping identify opportunities for MIT to reduce its environmental impact via reducing its materials footprint. Rachel is a PhD student within the MIT's Institute for Data, Systems, and Society. Her dissertation closely aligns with her work in the office; the project is being carried out as a collaboration between the Environmental Solutions Initiative (ESI) and the Office of Sustainability. For the project, she is studying material flows at MIT as a case study to understand better the fundamentals of material consumption and waste management of universities situated in a larger urban context. Rachel is dedicated to applying her work directly to decision-making to improve the material efficiency on campus.
Her research interests fall in the areas of sustainable waste management, industrial ecology, and urban sustainability. She completed her master's degree in Technology and Policy (MIT) in 2015. She conducted her master's research with Dr. Randolph Kirchain in the Materials Systems Lab. Her master's thesis focused on the environmental, economic, and social implications of organic waste management systems in India. As a Fellow within the Tata Center for Technology and Design, she traveled to India several times to collaborate with a waste-picker cooperative and to collect primary data.
Before MIT she worked for a year assessing the life cycle emissions of computers with a start-up company called Life Cycle Analytics. She received her B.S. in Science of Natural and Environmental Systems from Cornell University in 2012. At Cornell, she worked as the sustainability coordinator for Cornell Dining Services, leading efforts to increase composting rate, source food locally, prevent front-of-house food waste, and train staff on sustainable practices. She also worked as a research assistant studying water quality, soil contaminants, and urban stormwater pollutants (the topic of her honor's thesis).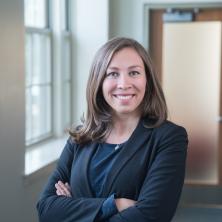 Faina Rozental
Climate Change Resiliency Fellow
Faina joined the Office of Sustainability in September 2017. In her role, Faina is supporting the research and planning needs of MIT's campus-based climate preparedness and adaptation efforts. She is working to map and address climate risks for resiliency and emergency management. Faina is also researching how climate change risks can be incorporated into MIT's business continuity planning.
Faina is currently pursuing an MBA with a focus on finance and sustainability at the MIT Sloan School of Management. Previously, Faina managed social due diligence at Root Capital, an impact investment fund supporting Latin American and African agricultural businesses that are operating sustainably and creating economic opportunities for local communities. Prior to Root Capital, she worked in sales and marketing for the Organization for Economic Co-operation and Development (OECD). Faina graduated from Boston University with a BA/MA in Economics and an BA in International Relations.