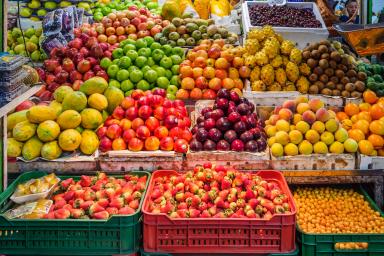 Building a healthy, just, and sustainable food system
MITOS works to support a campus where everyone has access to healthy, affordable, and culturally meaningful food in an environment designed for social connection, sustainability, and innovation. Guided by MIT's climate action plan, Fast Forward, and our 2018 Food & Sustainability Working Group report, we are working to procure sustainable food, build strong community partnerships, support pollinator habitats, lower the impact of our food-related greenhouse gas emissions, and more. Find out about these efforts below.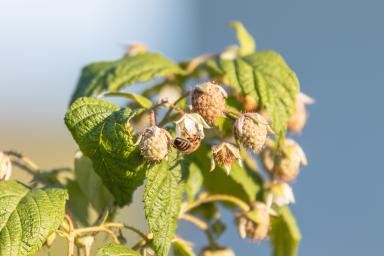 Climate Change & Food
Food production and consumption are connected to climate change and carbon emissions at every level. Food is, therefore, listed as a priority commitment for decarbonizing the campus in MIT's Fast Forward climate action plan, which states that MIT will establish a quantitative food goal in 2022. From tackling single-use disposable items, to providing more healthy, delicious plant-based options, to partnering with local food justice organizations, MITOS and MIT Dining will be in engaging the campus in conversation and working toward quantitative goals.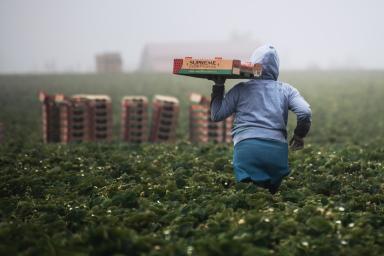 Food Justice
A sustainable food system also addresses the social, racial, economic, and environmental injustices embedded in food and farming. When solving for carbon and waste reductions, a sustainable food system also ensures access to affordable and culturally meaningful food, agricultural land, business opportunities, and safe working environments for all. MITOS is building relationships with organizations like CommonWealth Kitchen and the Daily Table, and works closely with MIT's food security efforts. Visit DoingWell at MIT to learn about food security and financial resources.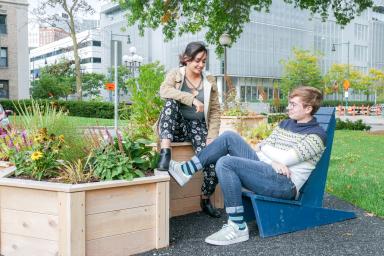 Plants & Pollinators
The Hive Garden on the Saxon Lawn is made up of pollinator-attracting plants - which bring awareness to the crucial role that bees, butterflies, birds, beetles, moths, and others play in sustaining our economies, food security, and environmental health. Stay tuned as MIT embarks on new projects related to growing food and the pollinators that make it possible. If you are on campus, get in touch if you would like to be involved.
MIT Food & Sustainability Working Group
The MIT Food & Sustainability Working Group examined the cultural, administrative and environmental dimensions of the MIT food system, resulting in a set of recommendations for operationalizing sustainability across campus life and operations in 2018. Read more here, or click below.
---
---
During the Spring, Summer and Fall the City of Cambridge supports seven farmers markets. Two spring to fall markets accept EBT/SNAP - the Central Square Market and the Harvard University Market. In addition, the Cambridge Winter Farmers Market at the Cambridge Community Center accepts EBT/SNAP.
In Somerville, the Somerville Winter Farmers' Market (December-April) accepts SNAP/ EBT and HIP (Healthy Incentives Program). The Union Square Farmers' Market in Somerville (May-November) also SNAP/EBT/Food Stamps, and several vendors also accept WIC and Elder Coupons.
Cambridge and Boston both have many additional farmers markets that are available throughout the week. Find a market near you: