International Sustainable Campus Network
MIT-PUCP-ISCN Sustainability Fellows Exchange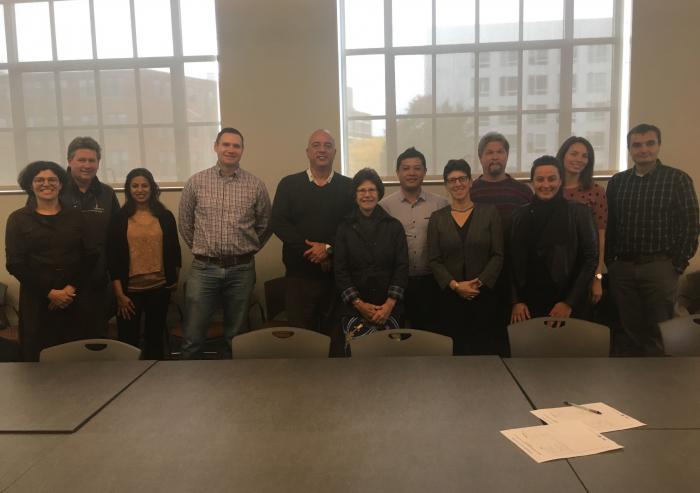 ---
The MIT Office of Sustainability and Pontifica Universidad Catolica de Peru formalized an ISCN Visiting Fellows exchange program that commenced in October 2019. The exchange program was funded jointly between the ISCN Seed Fund and the MIT Office of Sustainability. The ISCN/MIT Visiting Fellows program is a new multi-phase project that enables participants to develop a deeper understanding of one another's sustainability efforts, challenges, opportunities and visions at their respective institutions. The week included a combination of topic specific meetings with staff throughout MIT, a tour of the campus and the power plant, and extensive time with members of the Office of the Sustainability. The PUCP team also spent a day with the Harvard Office of Sustainability as part of their exchange. The PUCP team provided two lunch and learn presentations which were very well received.
The initial ISCN Seed Fund supported phase 1 of this in-residence exchange week for the PUCP representatives at the MIT Office of Sustainability. The exchange of ideas will continue throughout the year until representatives reconnect at the annual ISCN meeting 2020 in Lausanne.
A co-benefit of this exchange also informs the development of an ISCN Latin America network to advance campus sustainability throughout the America's by understanding what can be gained via cross cultural exchanges and support a road map for Office of Sustainability implementation among ISCN university members in Latin America region.
Originally published by International Sustainable Campus Network