MIT earns STARS Gold rating in recognition of its sustainability achievements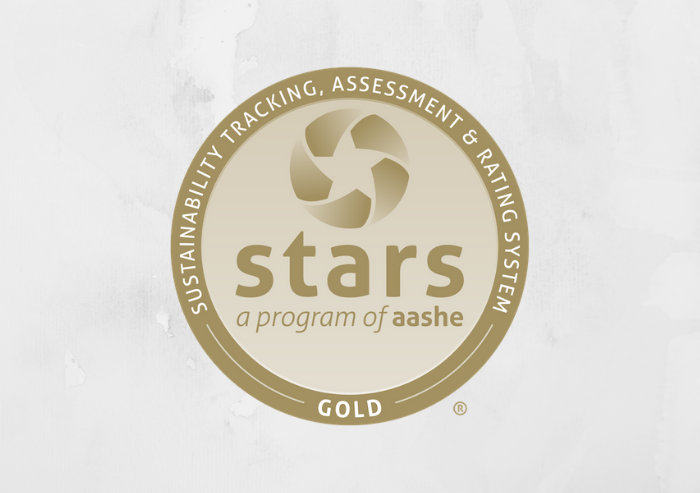 ---
This fall, MIT earned a STARS Gold rating in recognition of its sustainability achievements from the Association for the Advancement of Sustainability in Higher Education (AASHE). STARS, the Sustainability Tracking, Assessment & Rating System measures and encourages sustainability in all aspects of higher education. The Gold rating places MIT among its peers, such as Princeton, Columbia, and the University of Pennsylvania.
Compiling the data for MIT's submission was an act of true teamwork - involving over 75 staff, faculty and students across the Institute. The MIT community can access the report, or review individual sections using your mit.edu email account.
With more than 800 participants in 30 countries, AASHE's STARS program is the most widely recognized framework in the world for publicly reporting comprehensive information related to a college or university's sustainability performance. Participants report achievements in five overall areas: 1) academics 2) engagement, 3) operations, 4) planning and administration, and 5) innovation and leadership.
About AASHE:
AASHE is an association of colleges and universities that are working to create a sustainable future. AASHE's mission is to empower higher education to lead the sustainability transformation. It provides resources, professional development and a network of support to enable institutions of higher education to model and advance sustainability in everything they do, from governance and operations to education and research. For more information about AASHE, visit www.aashe.org.