MITOS
A history of Earth Day, the power of the campus, and what we can do this week
April 22, 2021 marks the 51st Earth Day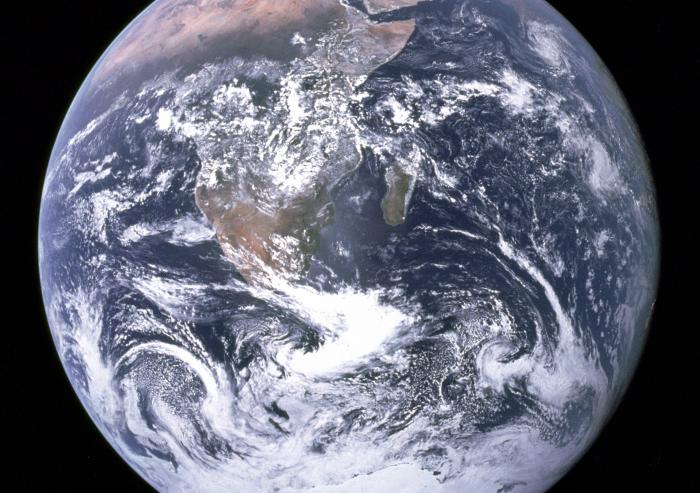 ---
Looking back at Earth Day
April 22, 2021 marks the 51st Earth Day. At the time of the first Earth Day in 1970, Americans were becoming increasingly aware of the negative consequences of industrial development on the environment and people. Several key events including the publishing of Rachel Carson's Silent Spring in 1962, the 1969 oil spill in Santa Barbara, and the momentum of the student anti-war movement inspired the idea for a teach-in on environmental issues on college campuses that would fall between Spring Break and final exams. To engage more Americans, this idea evolved into a nationwide demonstration, including events and protests across the country, which became known as Earth Day.
Tens of millions of Americans took to rallying against the harmful human health impacts of the deterioration of the environment. That first Earth Day engaged all kinds of Americans, irrespective of political party, wealth, or zip code. In the years following Earth Day 1970, the Environmental Protection Agency was created and Congress passed the Clean Water Act, Clean Air Act, National Environmental Education Act, and other environmental legislation.1
Colleges and universities played an important role in organizing demonstrations and launching the first Earth Day . The University of Michigan was one of the first universities to host a teach-in and ignited interest at thousands of universities, colleges, and junior colleges across the country.2
A focus on environmental justice
While the traditional environmentalist movement has historically focused on protecting wildlife, with less regard to impacts on human health, Earth Day has a history of focusing on the issues concerning those disproportionately affected by pollution. Low-income communities and communities of color tend to bear the brunt of the harmful impacts of climate change. Freeways, incineration facilities, waste dumps, factories, and power plants are generally concentrated in poor neighborhoods—creating serious environmental justice issues. The broad focus on advocacy against pollution has the power to engage much of the US population, and, as such, Earth Day has long included events focused on issues like lead paint in public housing, air pollution from freeway expansion, and access to healthy food.
In the spirit of Earth Day, take some time to learn more about environmental justice and don't forget to get outside and enjoy what the Earth has to offer. This year, there are many ways to celebrate this 51st Earth Day, whether it be in person or virtually. Explore events happening on and around campus listed below and for those of you further away, discover events happening in your area.
What you can do
GreenRoots Chelsea will hold its annual Earth Day Celebration on Saturday, April 24th. Bring a mask, stay socially distant, and help clean up Chelsea and East Boston.
As a part of the Cambridge Science Festival, Central Square Theatre will present a virtual event, Environmental Racism and Justice, a conversation about the short and long term impacts of racist environmental policies and the lack of regulation with Kerene Tayloe of WE ACT for Environmental Justice and Cate Mingoya of Groundwork USA.
The Massachusetts Historical Society will host a panel on "Clean Water, Green Space, and Social Equity" exploring the past, present, and future of Boston's Emerald Park System through the lens of environmental justice and social equity.
MIT Divest will be holding events all Earth Week. Join the group for an in-person or virtual screening of The Condor and the Eagle, a documentary about the work of Indigenous climate activists, on Friday, April 23 at 8pm at Stata. Details for other events are available on their Instagram and Facebook. Jess Cohen '22, a physics major (Course 8) and co-chair of MIT Divest shared more about what Earth Day means to her. She shares that,
"Earth Day to me means celebrating our home as well as the people that protect it. So often the organizers and activists that push us towards a just transition along with most of the stewards of our natural land are not given their proper due or gratitude for the work that they do for our planet and the people that live on it. That's part of why Divest is showing The Condor and the Eagle... Earth Day is also a day of remembrance, in my opinion. History and context are so important with any issue and climate is not exempt. I think it's integral to understand how systemic issues come about and to know that they didn't arise in a vacuum. That's why MIT Divest feels it's so important to call out groups and institutions that we think should be doing more and that have the capacity to effect real change. We believe that public divestment is one amongst many effective strategies and is a really useful way for us as students and members of the MIT community to use our power to create a path towards a just transition. It's a signal that MIT as an institution and as a community will no longer be complicit and turn the other way to the fossil fuel industry's corrupt and dangerous behavior."
When asked how they would be celebrating Earth Day, Jess responded,
"To celebrate Earth Day, I'll be spending time outside in the beautiful weather we're having so far this week! I'll also be hosting events for MIT Divest such as the documentary screening (seen on our social media), using my MIT Divest zoom background, doing actions to stop Line 3, and attending trainings (from the College Climate Coalition, Seeding Sovereignty, Stop the Money Pipeline, Rising Tide, Cops Off Campus, Powershift Network, and more!). I think learning and then taking action with the knowledge that you have is one of the best ways to celebrate Earth Day!"
Mimi Wahid '21, a double major in Urban Studies & Planning and Writing (Courses 11 and 21W) and a strong advocate for environmental justice reflects,
"When I was younger, I would celebrate Earth Day by cleaning up trash around my house and neighborhood. Earth day was about getting outside and appreciating the environment around me. As I've gotten older, alongside the simultaneous intensification of global environmental challenges like climate change, I've come to understand that Earth Day is about more than my own backyard. It is a time when I reflect upon and be critical of the environmental injustices faced locally and globally, and am reminded of the urgency of climate + environmental action. "
For Earth Day this year, she will, "follow along with the news from Biden's climate summit, and tend to [her] vegetable garden outside."
There are many ways to observe Earth Day and, while it may look different this year than it has in the past 50, Earth Day 2021 presents an opportunity to learn more about, raise awareness for, and take action in support of environmental justice and climate advocacy.