Driving climate conversations with art
A new art installation in the suite shared by MITOS, the Environmental Solutions Initiative, and the Abdul Latif Jameel Water and Food Systems Lab invites viewers into conversations about climate change.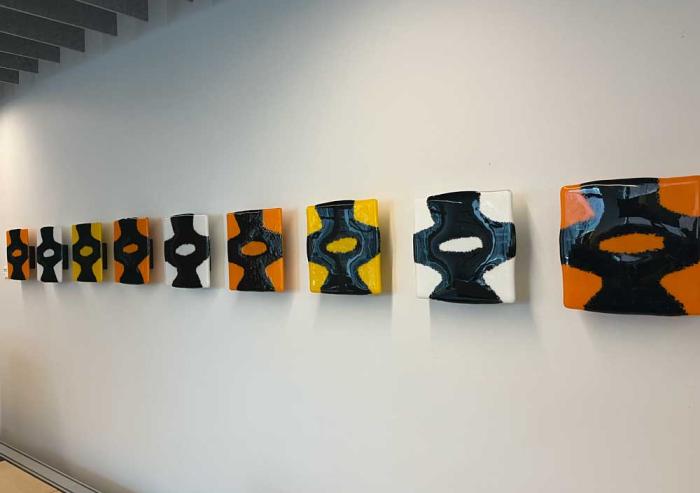 ---
Art can be a powerful way to share complex ideas and invoke new ones. That's why it comes as no surprise that art is increasingly being used to communicate the impacts of human-driven climate change. In Building E38, a series of artwork from printmaker and glass artist Shani McLane does just that. Featured in the suite shared by MITOS, the Environmental Solutions Initiative, and the Abdul Latif Jameel Water and Food Systems Lab, McLane's work showcases the importance of the Global Seed Vault in Svalbard, Norway where more than one million copies of seeds are stored to provide provide a backup genebank and secure the global food supply. McLane creates depictions and interpretations of vegetation to encourage the viewer to look more deeply into the foundation for sustainable life on Earth.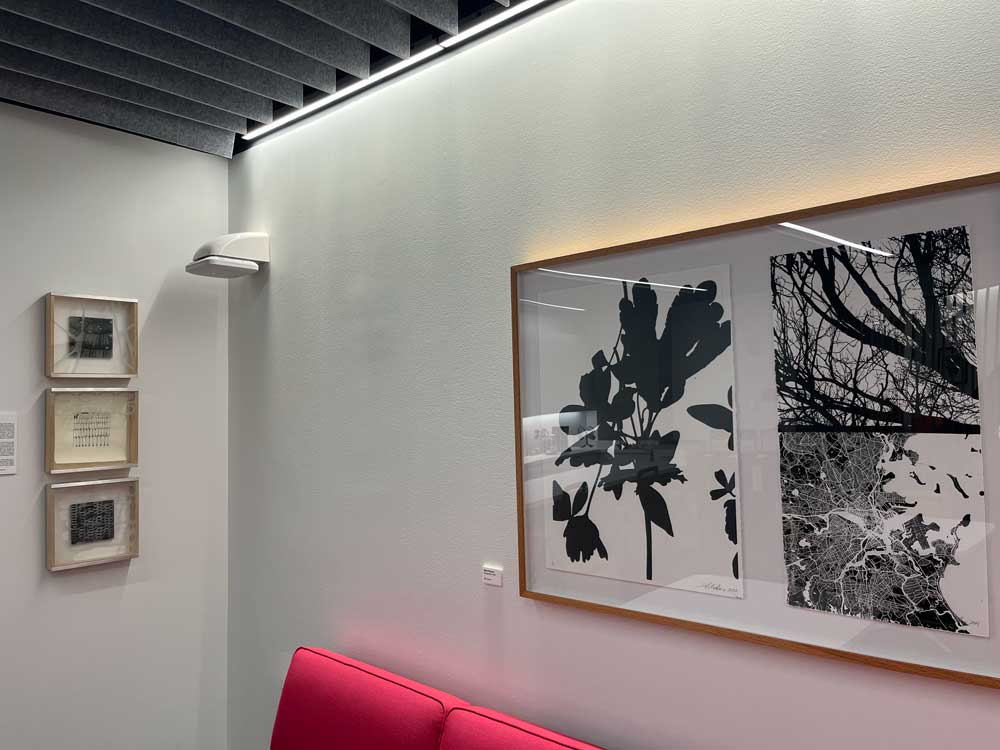 This series offers a glimpse of the natural world on both microscopic levels as well as a bird's eye view to illustrate the broad scope in which we can observe our impact on the environment. In experiencing both micro and macro perspectives of the organic materials and environments around us, the viewer is placed in the center of an ecosystem that is both delicate and much larger than any one individual. The series is a reminder that everyone has a part to play in respecting life's fragile balance and protecting our home for future generations.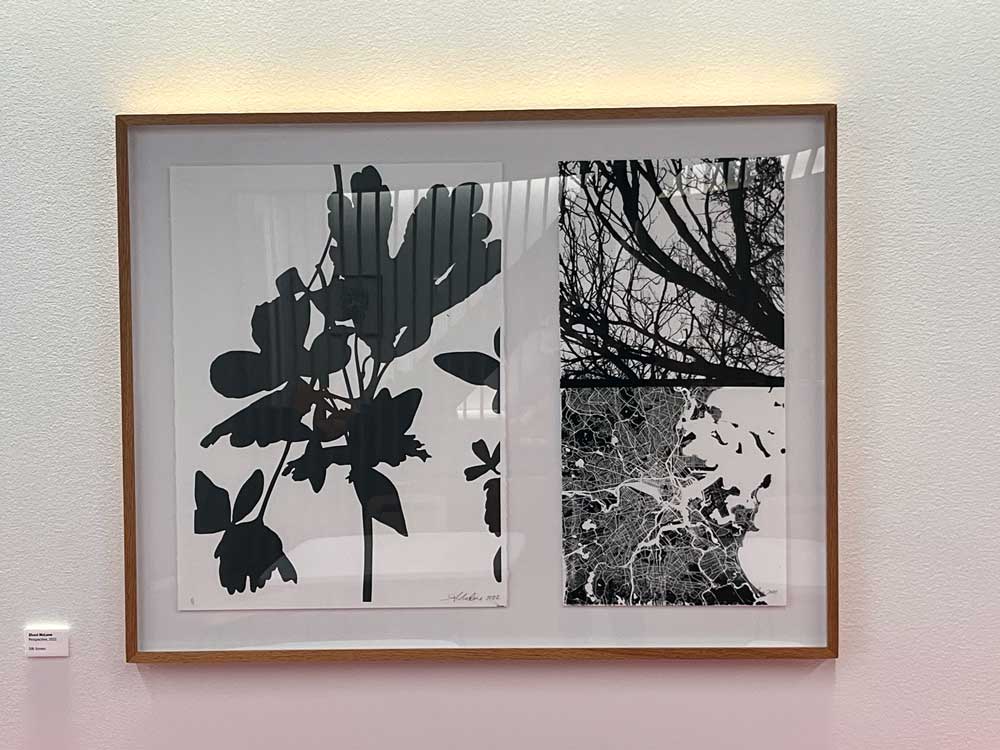 More about the art and Global Seed Vault
McLane, along with a handful of international artists, traveled on an Arctic expedition to witness climate change firsthand and document their findings through an artistic process in 2015. The voyage also took them to the Global Seed Vault, which plays an important role in safeguarding our future food supply. As a result of that expedition, McLane created "Engineering the Glass Seed," a STEAM-based initiative. McLane taught the course in Sweden to a group of Syrian refugee adolescents as part of an art and trauma program at the Glass Factory in Kosta Boda, Sweden, as an enrichment course for students from the Tacoma School of the Arts at the Museum of Glass, and at Dartmouth College. The curriculum has been adopted by the NH State Arts Council and is taught in local communities in New Hampshire. 
 
Martin Demaine and Dr. Erik Demaine of the MIT Glass Lab have previously collaborated on a new technique of screen printing on glass. 
Further exploring the impacts of climate change, McLane's work was exhibited at The Museum of the White Mountains. That exhibit, Forecasting: Climate Change and Water Impact, represented the climate crisis in five oceans. This year, McLane also created a series of prints representing the importance of grasses and the protection of coastal dunes as an Artist in Residence at the Fine Arts Work Center in Provincetown, MA.
For more information about Shani McLane's artwork inspired by climate change, visit www.shanimclane.com.