Our mission
is to transform MIT into a powerful model—one that generates just, equitable, applicable, and scalable solutions for responding to the unprecedented challenges of a changing planet.
To achieve our mission, we seek to advance a collaborative process that engages and elevates a diverse set of voices to foster operational excellence, education, research and innovation on our campus.

Creating a next generation sustainable campus
The MIT Office of Sustainability (MITOS) was established in 2013 under the Executive Vice President and Treasurer's Office to integrate sustainability across all levels of our campus by engaging the collective brainpower of our students, staff, faculty, alumni, and partners. We have set out to ensure that sustainability is a critical part of MIT's standard operating procedures and is fully integrated into the working, research, teaching, social and cultural spheres of our campus.
---
The MITOS team. Read more about the team here.
---
How we work
The MITOS Strategy is organized into four areas of responsibility. While our work is based on campus, we are connected to the larger mission of MIT – to serve the nation and world. We have set out to have an an impact across scales, from the individual to the globe.

Areas of Responsibility:
Sustainable Campus Systems: Reimagining systems on campus to advance the well-being and resilience of people and the environment
Campus as an Urban Living Laboratory: Utilizing the campus and its urban surroundings as a test-bed for innovation and knowledge generation through research and education
Collaborative Partnerships: Harnessing the collective intelligence of networks and communities to solve shared problems
Leadership and Capacity Building: Engaging and empowering faculty, students, and staff in shaping, applying, and continuously improving the sustainability of MIT and beyond
Read about our Scales of Impact framework.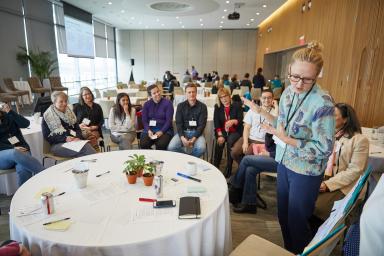 Our core values
Applied Innovation: Pursue creative strategies with tangible and scalable impacts
Community Mobilization: Generate opportunities to mobilize and engage MIT's educational enterprise around climate and sustainability efforts.
Civic Responsibility: Contribute to the mission of MIT by serving our campus, community, and the world
Inclusive design: Foster a culture where people from diverse backgrounds and departments feel they are valued and their voices are essential, heard, and respected.
Systems Thinking: View all stakeholders, resources and challenges as interrelated and mutually dependent.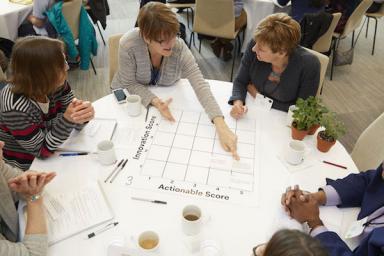 Our methods
Apply system-thinking to campus design, management, growth and renewal
Redefine the campus as an experimental laboratory for applied innovation and learning
Connect people, ideas and systems in ways that spark transformative and lasting change
Position higher education as a critical partner in delivering scalable impact from the individual to the global level
Subscribe to the MITOS Digest
Scales of Impact
The challenges of sustainability are both local and global. Creating transformative solutions requires deep collaboration among community leaders and members on campus, city and global scales.
It starts with you on campus.
We start with you to find solutions at the campus level to serve both the institution's needs as well as to incubate new and big ideas.