Sustainability Working Group Recommendations (2015)
Sustainability Working Group Recommendations (2015)
In November 2015, the MIT Office of Sustainability (MITOS) released its first set of recommendations, generated by the 2014-2015 Sustainability Working Groups, which addresses the following topics: building design and construction; stormwater and land management; materials management; and green labs.
About MITOS Working Groups
MITOS facilitates working groups that examine and reimagine the campus and its systems. Working groups are organized around topics related to the sustainability of the built environment, the natural systems on which the Institute relies (air, water and land), as well as the communities of people who make up the MIT. The findings and recommendations generated by these Working Groups seek to set a strong foundation for the rigorous and innovative integration of sustainability principles across the Institute. Through this process, MITOS seeks to inspire the MIT community to reframe the decisions we make everyday about buildings, transportation, energy, water, and materials as powerful opportunities to positively impact the campus, city and the world.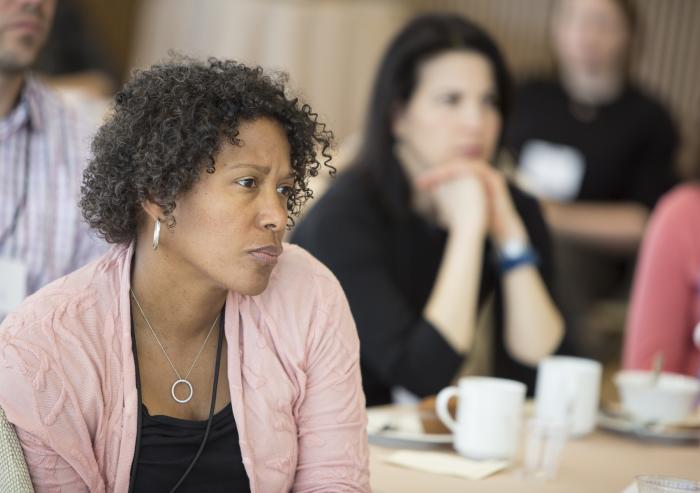 Next Generation Thinking
Sustainability working groups are poised to reimagine MIT as a model sustainable campus and to propose the next generation of solutions for the 21st century. To understand how to shrink the gap between current limits and innovative future solutions, MITOS guides working groups through a process of recognizing the complexity and interconnectedness of systems. From there, working groups are able to recommend strategies that are equally interconnected and advanced. For instance:
Instead of simply asking: can we increase our recycling rate? We might also explore: How might the principles of "sharing economy" models (i.e. mechanisms for sharing human and physical resources) transform our purchasing, work, and waste cultures at MIT?

Beyond asking: can we build buildings that save energy and water? We can push our thinking further and explore: how can our buildings use less but also generate and restore resources. How might our buildings operate efficiently, generate their own electric, treat its water, and grow its own food?
MIT is well positioned to excel in a next generation approach to campus sustainability given its strong administration and collaborative fabric of researchers, entrepreneurs, and inventors working on the cutting edge of sustainability science, technology, and policy.
Process
The working group process begins with an analysis of current conditions related to the priority area at hand. After revisiting current practices, each group will explore how our peer institutions, the private sector, and leading cities are applying sustainable strategies across each of these areas.
Based on an analysis of our systems and a comprehensive examination of best practices and case studies, each working group will develop and deliver a set of innovative, research-based recommendations for how to align campus operations across rigorous sustainability principles. Additionally, the working groups will identify areas of learning and research collaboration with faculty, staff, and students to support MIT as a living laboratory that advances excellence in sustainability. At key points during the process, working groups will collaborate and share information across priority areas to ensure a set of integrated solutions.