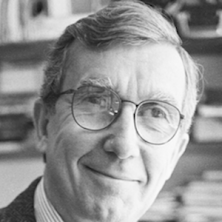 Nicholas A. Ashford
Professor
Nicholas A. Ashford, PhD., JD is Professor of Technology & Policy and Director of the Technology & Law Program at the MIT, where he teaches courses in Environmental Law, Policy, and Economics; Law, Technology, and Public Policy; and Technology, Globalization, and Sustainable Development. He holds both a Ph.D. in Chemistry and a Law Degree from the University of Chicago, where he also received graduate education in Economics. Dr. Ashford is a visiting scientist at the Harvard School of Public Health and lectures regularly in Sustainable Development, and European & International Environmental Law at Cambridge University, UK and at the Cyprus University of Technology. Dr. Ashford is a Fellow of the American Association for the Advancement of Science.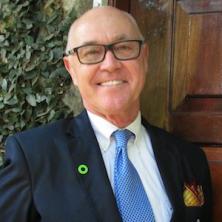 Peter Blaze Corcoran
Professor
Peter Blaze Corcoran is Professor of Environmental Studies and Environmental Education at Florida Gulf Coast University where he serves as Director of the Center for Environmental and Sustainability Education. Recently he has held visiting professorships at University Sains of Malaysia, the University of the South Pacific, and University of Nairobi. Previously he has been a faculty member at college of the Atlantic, Swarthmore College, and Bates College, and a visiting professor in Australia, The Netherlands, and Fiji. In 2013, Corcoran was awarded a Fulbright Fellowship to work at the Wangari Maathai Institute for Peace and Environmental Studies in Kenya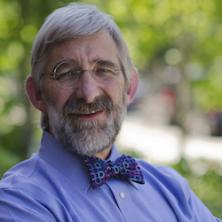 Dennis Carlberg
Director
Dennis is an architect, and the Sustainability Director at Boston University where he focuses on mitigating BU's impacts on climate change while preparing the campus for the impacts from climate change. Dennis collaborates with the Boston Green Ribbon Commission, co-chairs the Urban Land Institute's Climate Resilience Committee, and serves on Massachusetts' Statewide Resilience Master Plan Technical Advisory Group, and the Boston Museum of Science Environmental Sustainability Committee.
His education includes:Master of Architecture, MIT, Laboratory for Architecture & Planning, awarded the AIA Gold Medal. Bachelor of Arts in Architecture, UC Berkeley where he conducted daylighting research at LBNL and SERI.
Photo credit to Kalman Zabarsky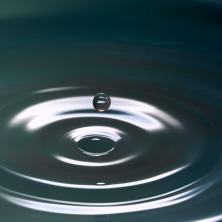 Leanne Denby
Director
Leanne has been working at Macquarie University as the Director of Sustainability since March 2008, where her primary responsibility is to embed sustainability within strategy and everyday practices. This involves working within four key areas: Leadership and Governance: Demonstrating leadership and building human capital; Learning and Teaching: Embedding sustainability holistically across the curriculum; Partnerships and Engagement: Active participation and awareness building of staff, students and community members; Facilities and Operations: Improving resource efficiency through implementation of practical initiatives
For the past five years, Leanne has also held the role of President of Australasian Campuses Towards Sustainability (ACTS), a not-for-profit organisation representing sustainability in tertiary education. When not working or spending time with her family, you can find Leanne in the gym.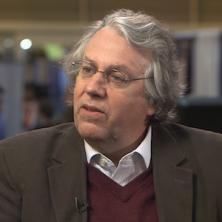 Kerry Emanuel
Professor
Dr. Kerry Emanuel is the Cecil and Ida Green professor of atmospheric science at the Massachusetts Institute of Technology, where he has been on the faculty since 1981, after spending three years on the faculty of UCLA. Professor Emanuel's research interests focus on tropical meteorology and climate, with a specialty in hurricane physics. His interests also include cumulus convection, and advanced methods of sampling the atmosphere in aid of numerical weather prediction. He is the author or co-author of over 200 peer-reviewed scientific papers, and three books, including Divine Wind: The History and Science of Hurricanes, published by Oxford University Press and aimed at a general audience, and What We Know about Climate Change, published by the MIT Press. He is a co-director of MIT's Lorenz Center, a climate think tank devoted to basic, curiosity driven climate research.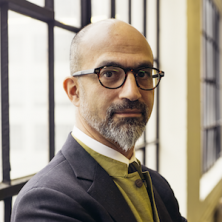 John Fernandez
Director
John E. Fernández is the Director of the MIT Environmental Solutions Initiative, an institute-wide program focused on supporting research, education, and convening toward addressing the most important environmental challenges we face. As a researcher, Fernández founded and directs the MIT Urban Metabolism Group, a highly multidisciplinary research effort examining the resource intensity of cities, and design and technology pathways for future urbanization. He is author of two books, numerous articles in scientific and design journals including Science, the Journal of Industrial Ecology, Building and Environment, Energy Policy and others, and author of nine book chapters.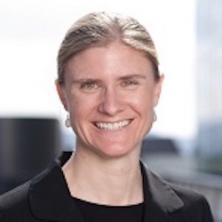 Zena Harris
Director
Zena Harris is the Executive Director of the International Sustainable Campus Network (ISCN) and a consultant at Sustainserv, Inc., where she focuses on sustainability strategy, program management, data collection, analysis and communication. She has a background in human resources, working on acquisitions and employee integration at a large multinational engineering corporation, and experience working with stakeholders in developing countries, local government, not-for-profit organizations, and higher education. She has an undergraduate degree from Texas A&M University in psychology focusing on industrial and organizational psychology and a master's degree in sustainability and environmental management from Harvard University.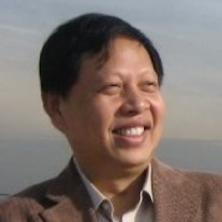 Wu Jiang
Professor
From February 2003 to October 2008 he served as Deputy Director for the Shanghai Urban Planning Administration Bureau. From January 2008 to February 2009 he held the position of Deputy Director of Shanghai Municipal Planning, Land and Resources Administration. Since 2005, he has served as the Director of the Office of Geographic Names, Director of the Architectural Society of China, Honorary Director of China Sculpture Society, Member of National Urban Sculpture Construction Steering Committee, Member of the Shanghai Cultural Relics Committee, Member of the Shanghai Historic District Commission for the Conservation of Historical Buildings, Deputy Director of the Expert Committee, and Vice-Chairman of the Architectural Society of Shanghai. He is currently serving as the Executive Vice President of Tongji University, the Co-Chairman of China-US Eco-City Lab and Chair of Global Universities Partnership on Environment and Sustainability (GUPES), which already gathered over 800 universities globally.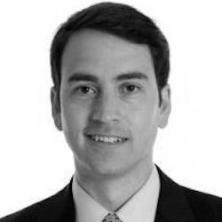 Tom Kiley
Senior Advisor
Tom Kiley is the Senior Advisor to the Vice President for Research at MIT. He supports the implementation of MIT's Plan for Action on Climate Change, including the Institute's strategy of engaging with industry, government, civil society, and the public to advance climate solutions.
Prior to joining MIT, Kiley was a Senior Vice President at Weber Shandwick, a leading global communications and marketing consultancy, where he provided strategic advice to foundation, nonprofit, university, and corporate clients. Before Weber Shandwick, Kiley served as the communications director and chief spokesperson for two congressional committees: the Committee on Financial Services and the Committee on Education and the Workforce. He also served on the staff of the Economic Policy Institute, a Washington-based research organization focused on labor markets and living standards. Kiley has a BS from Boston University and an MBA from Babson College.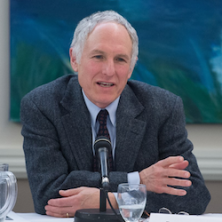 Paul H Kirshen
Professor
Paul Kirshen has more than 30 years of experience serving as Principal Investigator of complex, interdisciplinary, participatory research related to water resources, coastal zone, and infrastructure management, and climate variability and change. He is presently Professor in the School for the Environment at UMass Boston and Academic Director of the Sustainable Solutions Lab at UMass Boston. Previously he was a faculty member at the University of New Hampshire and Tufts University. He was a Lead Author of the IPCC Fifth Assessment Report and the 2014 US National Climate Assessment. He works at scales ranging from local to international. He received his ScB in Engineering from Brown University and his MS and PhD in Civil Engineering from the Massachusetts Institute of Technology.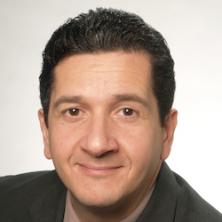 Walter Leal
Professor
Walter Leal (BSc, PhD, DSc, DPhil, DL, DEd) is a professor at Hamburg University of Applied Sciences (Germany) and holds the Chair of Environment and Technology at Manchester Metropolitan University (UK). He is the founder and Chairman of the World Symposium on Sustainable Development at Universities (WSSD-U) series, and of the Inter-University Sustainable Development Research Programme (IUSDRP). Prof. Leal has in excess of 300 publications, including books, book chapters, and papers in referreed journals, to his credit.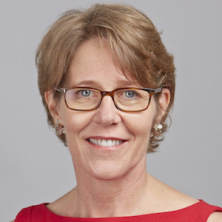 Amy Longsworth
Director
Amy Longsworth is Director of the Boston Green Ribbon Commission (GRC), a group of 34 business, philanthropic, and civic leaders who support the progress of the City's Climate Action Plan. The GRC convenes efforts to achieve a climate-resilient and carbon-free Boston. The engagement of stakeholder communities – such as higher education, health care and others with a long-term stake in a high quality of life for the future of Boston – is key to success. Amy joined the GRC in 2015 with more than 20 years of experience helping corporate leadership teams integrate sustainability into business strategy. Most recently, she was a Managing Director in PwC's Sustainable Business Solutions practice. Previous roles include Partner at Viridis Strategy Group and Vice President, Corporate Programs at The Nature Conservancy. Amy holds a BA from Wesleyan University and an MBA from Harvard University.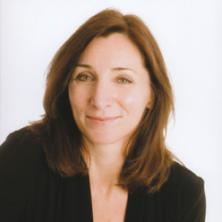 Monika Gail MacDevette
Deputy Director
Monika is the Deputy Director, Division of Environmental Policy Implementation at the UN Environment Programme headquarters in Nairobi. Monika obtained her BSc and MSc from the University of Manitoba, PhD from the University of Saskatchewan and conducted post-doctoral research at the University of British Columbia in genetic engineering. She has applied her academic background in physiology and developmental genetics to understand how living things cope with environmental stresses, and is the basis of her current work into the impacts of environmental change on ecosystems and human well-being. She has a deep commitment to education and gender equality in transforming the environmental agenda from a policy perspective.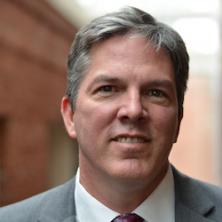 Robert Manning
Director
Bob is the Director of Harvard University's Engineering & Utilities group. He is responsible for the university's central utility operations including steam, chilled water, and electric distribution. He has been an employee of Harvard for 13 years. Prior to joining Harvard, Bob was a Manager in PricewaterhouseCoopers' Global Risk Management Solutions group, consulting on a variety of operational effectiveness and project management engagements. He has also worked at Boston Edison / NSTAR Electric in engineering, operations, and emergency preparedness roles. He holds a BS in Electrical Engineering from the University of Lowell and an MBA from Boston University.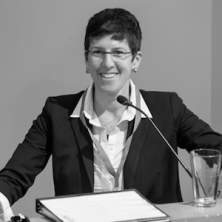 Julie Newman
Director
Julie joined MIT as the Institute's first Director of Sustainability in the summer of 2013. She also holds a lecturer position with the MIT Department of Urban Studies and Planning. She has worked in the field of sustainable development and campus sustainability for twenty years. Her research has focused on the intersection between decision-making processes and organizational behaviour in institutionalizing sustainability into higher education. In 2004, Julie became the founding Director of the Office of Sustainability for Yale University. At Yale, she held a lecturer appointment with the Yale School of Forestry and Environmental Studies where she taught an undergraduate course entitled – Sustainability: From theory to practice in institutions.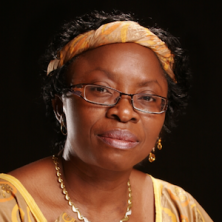 Akpezi Ogbuigwe
Director
Akpezi Ogbuigwe is Director, Rivers State University of Science and Technology Advancement/Linkages Green Gown Awards for Africa and Regional Advisor, UNU African Regional Centres of Excellence (RCE's). Previously, as Head, Environmental Education and Training, she initiated UNEP's multi-stakeholders programme on Mainstreaming Environment and Sustainability in African Universities and the Global Universities Partnership on Environmental Sustainability. She has professional experience in the field of environmental education, ESD and environmental law. Her research areas include transformational change in higher education in Africa, sustainable development and environmental law and policy.Center. She is a Juror in the UNESCO-Japan Prize on ESD; Judge, GUPES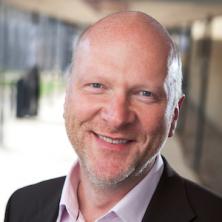 Iain Patton
Chief Executive
Commended by his Headmaster for being able to spell the word 'environment', it seemed Iain's destiny at an early age that he would develop a passion for sustainability. This destiny was later fulfilled when Iain moved from Ireland to England to became the first dedicated Environmental Officer in a UK college. Iain soon became the EAUC trailblazer leading the writing and realisation of a business plan for the newly formed charity. As the organisation grew and gained momentum, Iain became the EAUC's first Chief Executive and today is the face of the EAUC. After a period working with an agricultural community development in Kenya, a love of Africa is in Iain's blood. He is Chair of trustees for FOAG, a Uganda focused rural enterprise and development charity. He has a family and small farm in Worcestershire.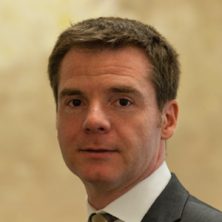 Israel Ruiz
Executive Vice President and Treasurer
Israel Ruiz SM '01 is the Executive Vice President and Treasurer of MIT. He is the Institute's chief financial officer, and is responsible for leading all administrative and financial functions at MIT. Working with the President, the Corporation, and members of MIT's senior leadership team he is responsible to ensure that MIT's financial, capital, and operational resources are optimally deployed to support the Institute's academic mission of education and research. Mr. Ruiz is the Treasurer of the MIT Corporation, and serves as an ex-officio member of the Executive and Development Committees of the Corporation and of the board of the MIT Investment Management Corporation. He holds a master's degree from the MIT Sloan School of Management and a degree in industrial engineering from the Polytechnic University of Catalonia.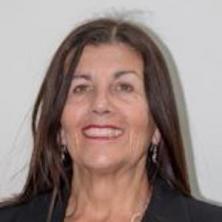 Christine Shiel
Professor
Dr. Chris Shiel is a Professor in Sustainability & Globalisation in the Department of Life and Environmental Sciences at Bournemouth University. She is the former Director of the Centre for Global Perspectives, a Leadership Foundation Fellow and a Principal Fellow of the Higher Education Academy. She has led ESD within the UK for almost two decades. Current research projects include leadership for sustainability, sustainable cities, developing the green economy.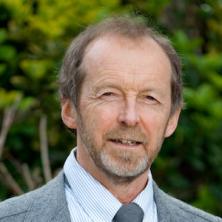 Stephen Sterling
Professor
Stephen Sterling is Professor of Sustainability Education at Plymouth University. A former Senior Advisor to the UK Higher Education Academy on Education for Sustainable Development (ESD), and National Teaching Fellow (NTF), he has worked in environmental and sustainability education in the academic and NGO fields nationally and internationally for over three decades, including as a consultant and advisor on UNESCO'S ESD programmes. His research interest is in ecological thinking, systemic change, and learning at individual and institutional scales to help meet the challenge of accelerating the educational response to the sustainability agenda. His most recent book is 'The Sustainable University – progress and prospects' (Routledge).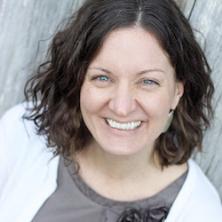 Meghan Fay Zahniser
Executive Director
Meghan is the Executive Director for the Association for the Advancement of Sustainability in Higher Education (AASHE). She has been with AASHE for seven years and previously held the positions of Director of Programs and STARS Program Manager. She also spent over five years working at the U.S. Green Building Council where, as Manager of Community, she developed and managed a local chapter network for building industry professionals. Meghan also worked as Environmental Educator for the University at Buffalo Green Office, organizing campus and community education focused on energy conservation, green building, and sustainable living.