Student Sustainability Researchers
Our students develop meaningful work to advance a sustainable campus at MIT and to build their professional experience in institutional transformation. We hire both undergraduate and graduate students to help shape the future of sustainability at MIT and beyond.
Meet our current student researchers!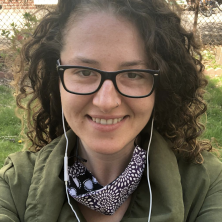 Katerina Boukin
Climate Action Research Fellow
Katya is a PhD student at the "Concrete Sustainability Hub" at the department of Civil and Environmental Engineering. Her passion lies in structural resiliency of the city scape to flood related natural disasters. Joining MIT office of sustainability in September of 2020 as a climate resiliency modeler and simulator, she is working on developing an improved method to assess, predict and mitigate storm and flood induced hazards. Her research project matches her work at MITOS, combining the projects she is using MIT campus as a test bed in her research work, trying to assess and mitigate natural disaster hazards as well as impacts of climate change on the severity of damages.
In her background she has earned a BSc in structural engineering, from the Technion in Israel, and an SM from MIT focusing on geotechnical engineering, both degrees were helpful to shape up the research path she is taking as well as shaping the holistic view to the challenges of a city in the wake of a changing climate.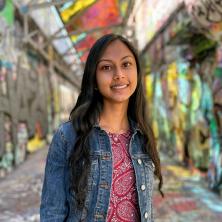 Anushree Chaudhuri
Climate Change Scope 3 Fellow
Anushree is a sophomore double majoring in urban studies and planning with computer science and economics. She's interested in the intersection of environmental policy, economics, data science, and social impact. Anushree joined MITOS in Fall 2021 as a Climate Change Scope 3 Fellow, focusing on data visualization, emissions reduction strategies, and outreach. She hopes to continue incorporating her interests in sustainability and social justice at and beyond her time at MIT.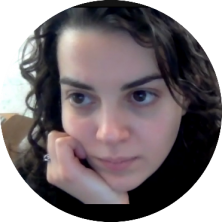 Ippolyti Dellatolas
Student Sustainability Researcher: Climate Action
Ippolyti is a graduate student in the MIT Mechanical Engineering department whose research aims at understanding and preventing the uneven flow that occurs when rain infiltrates hydrophobic soils vertically. Such uneven flow impedes water retention, optimal filtering of chemicals and can trigger catastrophic landslides. Outside of the lab, she is involved in environmental initiatives across the MIT campus, through the MIT Water Club, GSC Sustain and the MIT Office of Sustainability. Having joined MITOS in summer 2021, Ippolyti performs energy modeling and cost-benefit analyses to provide recommendations for emissions reduction in lab spaces at MIT.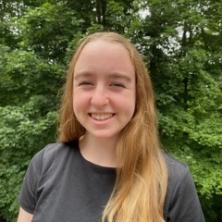 Anna Landler
Data Analytics Fellow
Anna is a senior at MIT studying systems engineering and computer science. Her interests lie at the intersection of these fields. Specifically, she hoping to use data analytics and machine learning to design better urban systems. She joined MITOS in fall 2021 as a Data Analytics fellow to better understand campus trends and propose metrics/goals for the future. In her spare time she enjoys running and playing soccer.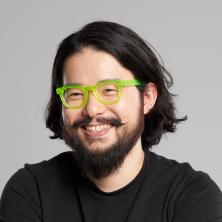 Sheng-Hung Lee
Safe and Sustainable Labs Fellow
Sheng-Hung Lee is an MIT AgeLab researcher, MIT xPRO course experience designer, MIT Office of Sustainability fellow, and Vice Chair of Industrial Design Society of America (IDSA) Boston Chapter. He is inspired by multiple domains of knowledge, different perspectives, and he thrives on creating new value for clients on multi-disciplinary teams. He is trained as an industrial designer and electrical engineer, and his approach to problem solving is influenced by his passion for how design and technology impact and can be integrated into society. Sheng-Hung joined MITOS in summer 2021.
Lee has been focusing on organizational designs that create systemic impacts. He was invited to be a jury member for multiple international design competitions including IDEA, Spark Design Award, IDA Award, and A' Design Award and Competition. Lee graduated with a double Bachelor's degree (Hon.) in Industrial Design and Electrical Engineering from National Cheng Kung University (NCKU), Taiwan. His work has won prestigious awards including IDEA Gold, Braun Prize, Core77 Design Award, Red Dot (Best of the Best), Spark Design Award, European Product Design Award (Gold), and iF Award. His works have also been showcased in Dubai Design Week, Venice Design Week, and the Cooper Hewitt museum. Lee taught product design at Fudan University Shanghai Institute of Visual Art and Detao Masters Academy as an adjunct Associate Professor from 2015 to 2019.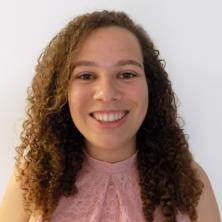 Danielle Moore
Campus Environmental Justice Fellow
Danielle is a Master in City Planning student at DUSP. Her interests include environmental justice, air and water pollution, and community planning. At MITOS she is working on environmental justice projects involving GIS mapping, climate change, campus planning, and food justice. Before arriving at MIT, she graduated from Williams College with a BA in Environmental Studies. Danielle joined MITOS in summer 2021.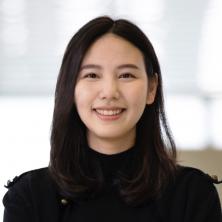 Pimpakarn Rattanathumawat (Prim)
MIT Climate Resiliency Fellow
Prim is an architect and urban designer, currently pursuing a Master's degree in Architecture Studies with a concentration in Urbanism. She joined the MIT Office of Sustainability in Fall 2021 as a Climate Resiliency Fellow to better support flood mapping, resiliency planning and preparedness for the MIT campus. Her interest lies in the global issues of sustainability, the integration of sustainable development and climate change adaptation in cities.
Eva Then
Climate Resiliency Fellow
Eva Then is a MIT senior studying Urban Science and Planning with Computer Science. She joined the MIT Office of Sustainability in summer 2021 as a Climate Resiliency Fellow to help address the impact of climate change on campus including flooding, extreme precipitation, rising sea levels, and heat events. She is interested in using her skills as an urbanist and technologist to craft solutions for complex environmental issues. In her free time, she enjoys surfing, skiing, and listening to podcasts.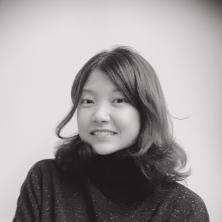 Ziyuan Zhu
Sustainability Communication Design Fellow
Ziyuan is a designer and an Architecture & Urbanism master student with a dual major in computer science. Passionated about participatory data-driven design and environmental communication design, she joined MIT Office of Sustainability in summer 2021 as the Sustainability Communication Design Fellow to help create a better interactive visual system and design the new way of engage the MIT community into sustainable future discussion. Besides working at MITOS, Ziyuan co-found with her friend the open-source design workshop platform, Make To:Gather, where she devotes her passion to "make ideas impactful to gather a better future".
Scales of Impact
The challenges of sustainability are both local and global. Creating transformative solutions requires deep collaboration among community leaders and members on campus, city and global scales.
It starts with you on campus.
We start with you to find solutions at the campus level to serve both the institution's needs as well as to incubate new and big ideas.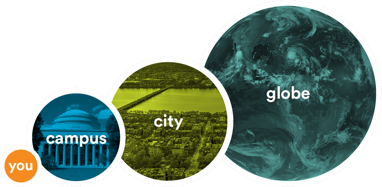 Subscribe to the MITOS Digest