MITOS Faculty Fellows
Our team works collaboratively with several faculty and researchers at MIT. Their work directly supports the many campus sustainability projects we focus on.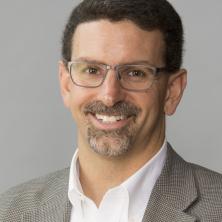 Jeremy Gregory
Faculty Fellow
Jeremy Gregory is a research scientist in the Department of Civil and Environmental Engineering and the Executive Director of the Concrete Sustainability Hub at the Massachusetts Institute of Technology. He studies the economic and environmental implications of engineering and system design decisions, particularly in the area of materials production and recovery systems.
Gregory's research topics include product and firm environmental footprinting, manufacturing and life cycle cost analysis, and characterization of sustainable material systems. Jeremy has applied these methods, often with industry partners, to a range of different products and industries including pavements, buildings, automobiles, electronics, consumer goods, and waste treatment and recovery. He received his PhD and MS from MIT and BS from Montana State University-Bozeman, all in mechanical engineering.
As a MITOS Faculty Fellow, Gregory is leading an effort to quantify MIT's Scope 3 greenhouse gas emissions, which encompasses activities including MIT's purchased goods and services, capital equipment, building construction, business travel, employee commuting, and waste. He is also involved in efforts to quantify the potential for emissions reductions from actions such as improving building energy efficiency through machine learning algorithms, reducing contamination in the recycling stream through behavioral science-informed interventions, and lowering air travel emissions through carbon offsets.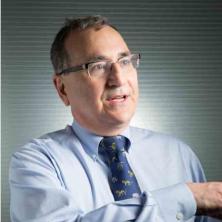 Kenneth Strzepek
Faculty Fellow
Kenneth Strzepek has spent 30 years as a researcher and practitioner at the nexus of engineering, environmental and economics systems, primarily related to water resource planning and management, river basin planning, and modeling of agricultural, environmental, and water resources systems. His work includes applications of operations research, engineering economics, micro-economics and environmental economics to a broad range applications: from project scale to national and global investment policy studies.
Strzepek has worked for a range of national governments as well as the United Nations, the World Bank, the USAID. He is Professor Emeritus of Civil, Environmental and Architectural Engineering at the University of Colorado at Boulder, and recently a Visiting Professor of Economics and Affiliated Professor in College of Architecture and Planning at the University of Colorado at Boulder. He is a Visiting Senior Research Fellow at the International Food Policy Research Institute as well as an International Fellow at the Center for Environmental Economics and Policy for Africa and Examiner in the Department of Agricultural Economics at the University of Pretoria, South Africa. He has been an contributing author to the Second IPCC assessement, the Millennium Ecosystem Assessment, the World Water Vision, and the UN World Water Development Report. He is currently the USAID Scientific Liaison Office on Water and Climate Change to the CGIAR. Prof. Strzepek has a PhD in Water Resources Systems Analysis from MIT, an MA in Economics from the University of Colorado and is currently a PhD candidate in the Department of Economics at the University of Hamburg, Germany.