Study Classroom Opportunities - Professionals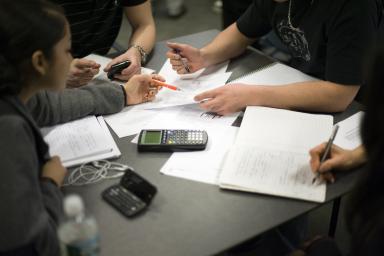 For professionals, MIT also offers lifelong learning opportunities in the classroom to expand your knowledge of sustainability. Whether you'd like to take a regular academic class or build skills for your career, there may be something just right for you.
MIT Professional Education – Short Programs – Energy & Sustainability:
With a growing global population and finite resources, there's an increasing need for organizations to adopt environmentally and socially responsible business practices, operations, and policies. MIT Professional Education − Short Programs features a selection of courses to broaden your knowledge of the complex aspects of energy and sustainability issues − from understanding the basic foundations and principles to engineering practical, cost-effective solutions that will aid your organization.

Taught on campus in Cambridge, Massachusetts by MIT faculty members, MIT Professional Education - Short Programs courses are attended by engineering, technology, and science professionals from across the United States and around the world.
MIT Professional Education – Advanced Study Program:
The MIT Advanced Study Program (ASP) is a continuing education, non-degree program that offers working professionals and exceptional graduate students an opportunity to enroll in MIT's STEM (Science, Technology, Engineering, Mathematics) and Management classes as non-degree students for a semester, year, or longer. Both part-time and full-time students are accepted.

Academically qualified MIT employees may apply to take classes at MIT through the MIT Professional Education Advanced Study Program. Benefits-eligible employees accepted into the program may also have their tuition covered by the Tuition Assistance Plan.

Employees may apply to take classes in any department at the Institute.
Independent Activities Period:
IAP is a special term at MIT that runs for most of January. It provides members of the MIT community with a unique opportunity to organize, sponsor and participate in a wide variety of activities, including how-to sessions, forums, athletic endeavors, lecture series, films, tours, recitals and contests.