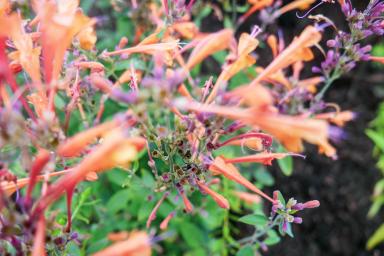 Effie Jia
About Hive @ Home
Hive @ Home is a collaboration between UA Sustainability and the MIT Office of Sustainability. The project is intended for members of our community who are now studying and working from home, but are still part of "one MIT." We hope the program will help us connect with nature, engage with each other, and learn (or refine!) our gardening skills during these times apart.
Read below to find out how to help build this new garden community with us. We're excited to try this out!
Resources
We will update this regularly throughout the spring & summer of 2020.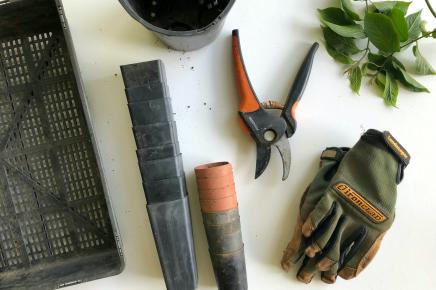 Resource Guide
Instructions and resources for our summer garden project, compiled by MIT Office of Sustainability and UA Sustainability.
Seed Starting Tutorial
Recorded on May 15, 2020 with MIT Grounds Services to teach participants how to germinate vegetable seeds, so that we can transplant seedlings into our containers.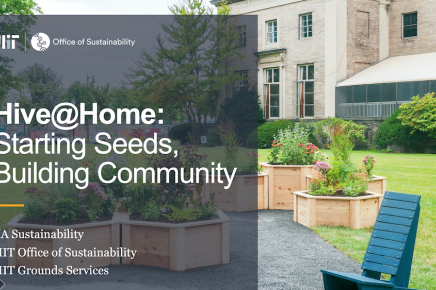 Hive@Home Program Introduction
Slides from our first webinar on May 15, 2020.
Sponsored Kits & How to Participate
With limited funding, a small cohort of our partners received free at-home garden kits with the needed supplies to start a small container garden (container, soil, peat pots, seeds)—and we will stay engaged with you from May-August with "how to" webinars and more. The kit includes an EarthBox, peat pots, and swiss chard/lettuce seeds. The sponsored kits were given out through a lottery system and funded by UA Sustain, MITOS, and Mind, Hand, Heart.
Lots of ways to participate
We've created multiple ways to participate, even if you did not receive a sponsored kit. Here are some options:
Purchase the same kit on your own & grow with us, if you have the financial means (we'll provide you with the exact supply list).
Grow veggies in a garden/container you already own and be part of the "Hive(at)Home" community.
Be added to the outreach programming and just stay connected or join when you can.
We hope to bring you Zoom sessions with master gardeners, farmers, plant and bee specialists, and more during our time together this spring and summer. Details to follow soon!
Get in touch
Email hive-admin@mit.edu for more information.