Fast Forward MIT Campus Commitments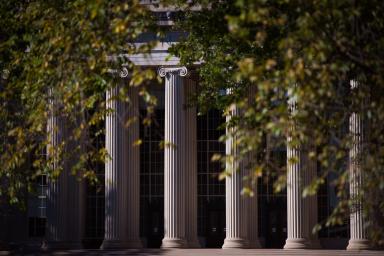 Mitigation
Achieve net-zero carbon emissions by 2026, with a goal of eliminating direct emissions by 2050

MIT will increase the capacity of renewable (primarily solar) energy installations on campus by a minimum of 400% (from 100kw to 500kw) by 2026

MIT will develop and publish in 2022 a carbon offset strategy for MIT-sponsored travel.

MIT will explore possibilities to employ artificial intelligence to reduce on-campus energy consumption.

All future MIT fleet purchases of light-duty vehicles will be zero emission, subject only to availability.

MIT will initiate the conversion of campus shuttle bus vehicles to zero-emission buses by 2026.

MIT will increase campus car-charging stations by a minimum of 200% (from 120 to 360) by 2026.

MIT will evaluate and expand its greenhouse gas portfolio accounting to include priority Scope 3 emissions (e.g., sponsored MIT travel, commuting) by 2023.

MIT will expand its greenhouse gas portfolio accounting to include off-campus locations—such as Bates Research and Engineering Center, Haystack Observatory, and Endicott House facilities—by 2026.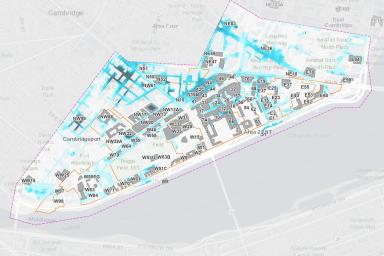 Resiliency
MIT will continue to advance climate resiliency plans and mitigation strategies for the campus and publish an adaptation roadmap for the campus by 2025.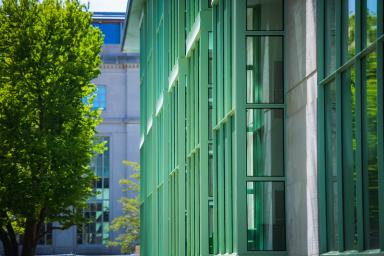 Climate Leadership
MIT will establish and publish in 2022 a quantitative set of food, water, and waste systems impact goals that inform and advance MIT's commitment to climate

MIT will encourage all DLCIs to participate in preparing and implementing their own carbon footprint reduction and sustainability plans, building on the pilot program outlined in the School of Architecture and Planning's 2020 climate action plan.

Our campus will continue to be a "test bed for change" as we navigate a path towards net-zero.
Scales of Impact
The challenges of sustainability are both local and global. Creating transformative solutions requires deep collaboration among community leaders and members on campus, city and global scales.
It starts with you on campus.
We start with you to find solutions at the campus level to serve both the institution's needs as well as to incubate new and big ideas.