MITOS Student Fellows
Our students develop meaningful work to advance a sustainable campus at MIT and to build their professional experience in institutional transformation. We hire both undergraduate and graduate students to help shape the future of sustainability at MIT and beyond.
Meet our current student fellows!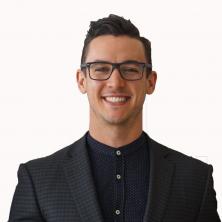 Julien Victor Barber
Energy Analytics Fellow
Julien received his Masters Degree in Mechanical Engineering from MIT in 2018 focusing on renewable energy technologies. As a fellow at the Office of Sustainability, Julien is helping to formulate GHG mitigation and renewable energy strategies for MIT's campus. The position is an extension of the Solving for Carbon Neutrality course offered during the Spring 2018 semester where students assessed various solutions for MIT to achieve net-zero emissions.
Julien's work models the emissions impacts of local solutions, such as steam to hot water conversions, ground source heat pumps, and heat recovery chillers, as well as internal policy action such as energy cost ownership and real-time energy feedback. Outside of local solutions, Julien is also researching the risks, impacts, and emissions accounting standards associated with renewable PPAs as supplements to MIT's climate action plan.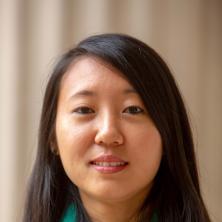 Karine Ip Kiun Chong
Analytics and Visualization Fellow
Karine joined the Office of Sustainability in June 2018. In her role, Karine is responsible for advancing predictive analytics for the campus building energy usage and greenhouse gas emissions. She is examining building-level granular metering data for electricity, heating and cooling needs. In particular, she is applying machine learning techniques to leverage metering data to build forecasting models and generate counterfactual building energy consumption time series. The metering data will also serve to classify campus buildings' load profiles according to building use, LEED performance levels and applied energy conservation measures.
Karine is a PhD candidate in the mechanical engineering department at MIT, working at the intersection of system design and sustainability of materially-complex products. Her focus is on end-of-life vehicles, using mathematical and optimization models for the disassembly and material separation processes to quantify the economic and environmental performance of their recovery chain. For her Masters at MIT, she worked on the energy modeling of naturally-ventilated green buildings. Prior to MIT, she received a BS in mechanical engineering from Brown University. She is interested in data analytics, global sustainability issues, environmentally sustainable corporate practices and renewable energies.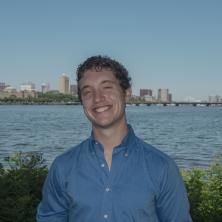 Harry Kelso
Urban Living Lab Fellow
Harry records campus-based research involved in sustainable living practices. This compilation of data is presented to encourage collaboration at MIT, and to be adapted by other institutions around the world. His work encompasses multimedia content creation for the Living Labs web application, and related platforms. The produced content tell the stories of MIT's campus being a testbed for innovation in sustainability.
Harry is a junior at Whitman College in Walla Walla, WA. There his studies focus on Media and Spanish, while working in Sustainability and Journalism. He serves on the President's Sustainability Advisory Committee, and the Editorial Board of The Whitman Wire. Within Cambridge he worked at Backyard Media and Cambridge Community television. Harry has been on a continuous track to infuse Media Production with themes in Sustainability.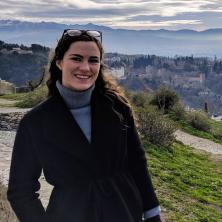 Skylar Lewis
Sustainable Procurement Fellow
Skylar joined the Office of Sustainability in June 2018 as a Sustainable Procurement Fellow. In her role, she is beginning to assess MIT's Scope 3 emissions as defined by the GHG Protocol. This work will begin with evaluating MIT's business air travel emissions and crafting policy recommendations rooted in best-in-class practices of peer institutions. She is also working on a project evaluating the material flows of MITs's Media Lab as a test case for the entire Institution.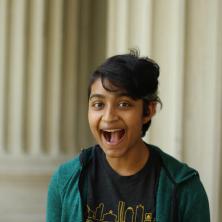 Soma Mitra-Behura
Urban Farm & Garden Fellow
Currently, Soma is a rising senior at MIT majoring in Materials Science and Engineering and minoring in Mathematics. She grew up in the urban forest of Houston, TX with many childhood family excursions to the wilder parts of Texas and Arkansas where she learned to appreciate the greener parts of life. She joined the Office of Sustainability in the summer of 2018 as an Urban Farm & Garden Fellow
At MIT, she pursues Materials Science and Engineering with the hope of designing more sustainable materials but focuses her extracurricular efforts on impacting the MIT community more directly as co-chair of the UA Committee on Sustainability and has collaborated with many other organizations like FossilFreeMIT, Energy Club's Climate Action Team, ESI, and MITOS in this capacity.
Rachel Moskowitz
Climate Change Resiliency Fellow
Rachel joined the Office of Sustainability in June 2018. In her role, Rachel is responsible for supporting MIT's climate vulnerability, risk assessment, and preparedness planning efforts. She is working on developing a strategy for operationalizing climate resiliency on campus through researching precedents and interviewing key stakeholders. Rachel is also working on integrating climate change risks into business continuity planning. She is using her spatial analysis skills to map out the campus and community impacts of flood risk to inform this work.
Rachel is a recent graduate of Smith College with a degree in Environmental Science & Public Policy and a focus in landscape and urban planning. Previously, Rachel worked in the Spatial Analysis Lab at Smith College where she designed and created maps for faculty, led workshops for students, and generated educational materials for classes across disciplines. Rachel is passionate about integrating science communication, spatial analysis, and environmental education into her work.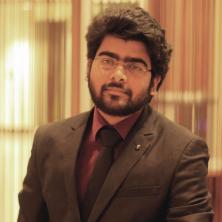 Sunil Yernagula
Analytics & Visualization Fellow
Sunil joined the MIT Office of Sustainability in June 2018. In his role, Sunil is responsible for building analytics frameworks to integrate, clean and transform datasets across various platforms, analyze them using statistical techniques and build insightful Tableau dashboards. Currently, he is analyzing commute patterns of MIT students and staff to and from the campus and working closely with the Transit department to identify metrics to aid decision-making towards reducing the on-campus carbon footprint.
Sunil is currently pursuing his Master's in Business Analytics and Project Management at the University of Connecticut. Previously, he worked as a Data Analyst for a MNC Tata Consultancy Services. Wearing multiple hats as a governing member of an NGO and the Vice President Operations for UConn Net Impact, Sunil has a natural inclination towards Corporate Social Responsibility, Community Service and Sustainability. Sunil is a photographer and a travel enthusiast.