MITOS Student Fellows
Our students develop meaningful work to advance a sustainable campus at MIT and to build their professional experience in institutional transformation. We hire both undergraduate and graduate students to help shape the future of sustainability at MIT and beyond.
Meet our current student fellows!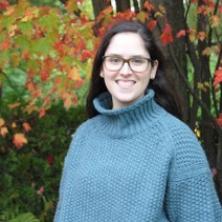 Audrey Bazerghi
Sustainability Leadership Fellow
Audrey joined the Office of Sustainability in October 2018 to work on advancing the Pathways to Sustainability Leadership framework. She collaborates directly with the office director to identify improvement opportunities on the campus as they relate to planning, operations, and community engagement. Audrey conducts literature reviews and assessments of industry best practices as well as innovative technology & policy solutions. She develops quantitative, visual materials that bring to life sustainability priority areas for MIT students, staff, and faculty groups.
Audrey is an MIT Leaders for Global Operations (LGO) student, pursuing a double degree in Management and Civil & Environmental Engineering focusing on sustainable supply chains. Previously, she worked at Oliver Wyman where she advised clients in procurement, logistics and organizational effectiveness. Outside of project work, she co-founded her office's green committee and worked on sustainable sourcing and waste reduction initiatives. At MIT, Audrey is looking to learn more about integrating sustainability into operations and leading organizational change.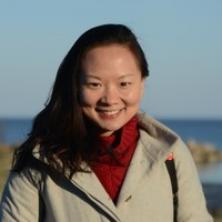 Jasmine Qin
Climate Resiliency Fellow
Jasmine joined the Office of Sustainability in October 2018 as the Climate Resiliency Fellow to advance MIT's research and planning agenda of MIT's campus-based climate preparedness, business continuity, and adaptation endeavors.
Drawing from experience and expertise in digital platform development, human-centered design, spatial analysis, and environmental management, Jasmine seeks to enhance engagement from key stakeholders and partners at MIT and across Metro Boston region in the use of climate resiliency information, tools, and approaches to lead to improved efficiency and impact of their climate resiliency and preparedness planning efforts.
Jasmine is a masters candidate with MIT's Integrated Design & Management (IDM). She looks to create, improve, and scale up services, products, and systems that will lead to more efficient, sustainable, and equal use of natural resources through an integrated approach in design, engineering, and business. Prior to MIT, Jasmine worked at the World Resources Institute, where she led the development of data platforms that empower businesses, communities, and governments to identify sustainable solutions. Jasmine also engaged in projects on natural infrastructure, urban sustainability, and water resources management, and wildlife conservation. Jasmine earned a Master of Environmental Management from Yale School of Forestry & Environmental Studies and a B.A. in Environmental Science and a minor in Economics from Colby College.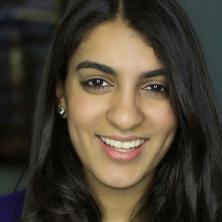 Sabira Lakhani
Materials Management Fellow
Sabira Lakhani is a Masters student at MIT's Integrated Design Management program. She has a background in waste management leading Operations and Client Experience Team at Saahas Zero Waste processing 30+ tons of waste per day.
Sabira is also the co-founder of Grinding Stone, a zero-waste products company in Bangalore, India. Previously she worked in impact investing venture capital, strategy and management consulting at IBM, and environmental consulting, all in New York.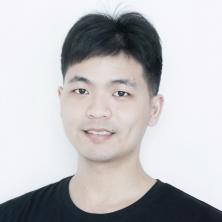 Yue Wu
Urban Living Lab Fellow
Yue joined the Office of Sustainability in September 2018. As a fellow at the Office of Sustainability, Yue is helping to develop a data-driven understanding of campus material flows and impacts from procurement through disposal. The position is aiming at processing MIT camps material data into information that can support communications and administrative decision-making.
Yue is the Science Master candidate of Architecture Studies at MIT focusing on global sustainable urbanism. He holds a Master of Architecture Degree from Tongji University and a Bachelor of Architecture Degree from Dalian University of Technology, with a distinguished graduate award. Concurrent with his study, Yue has also practiced as an architecture intern and an urban designer in Kengo Kuma & Associates, Office for Metropolitan Architecture, and SOM.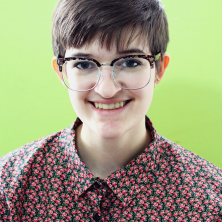 Theresa Machemer
Writing and Digital Outreach Fellow
Theresa joined the Office of Sustainability in September 2018. In her role, she reports on a range of sustainability topics at MIT, from climate action to research from faculty and students. She writes and edits articles on sustainability issues for print and web-based media. She also creates visual and written communication material for MITOS as part of its design and digital strategy.
Theresa is part of MIT's Class of 2019, currently studying science writing with a minor in biology. Theresa has previously interned with PBS: NOVA and National Geographic Magazine, where she reported on science and current events, particularly in public health and the environment.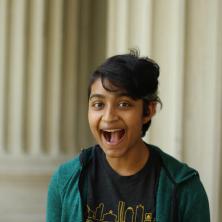 Soma Mitra-Behura
Urban Farm & Garden Fellow
Currently, Soma is a rising senior at MIT majoring in Materials Science and Engineering and minoring in Mathematics. She grew up in the urban forest of Houston, TX with many childhood family excursions to the wilder parts of Texas and Arkansas where she learned to appreciate the greener parts of life. She joined the Office of Sustainability in the summer of 2018 as an Urban Farm & Garden Fellow
At MIT, she pursues Materials Science and Engineering with the hope of designing more sustainable materials but focuses her extracurricular efforts on impacting the MIT community more directly as co-chair of the UA Committee on Sustainability and has collaborated with many other organizations like FossilFreeMIT, Energy Club's Climate Action Team, ESI, and MITOS in this capacity.