MITOS Student Fellows
Our students develop meaningful work to advance a sustainable campus at MIT and to build their professional experience in institutional transformation. We hire both undergraduate and graduate students to help shape the future of sustainability at MIT and beyond.
Meet our current student fellows!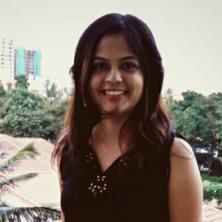 Nehal Davda
Analytics and Visualization Fellow
Nehal joined MITOS in May 2017. In her role, Nehal is responsible for using open source programs, statistical techniques, and visualization tools to clean, transform, and analyze complex datasets and built insightful data dashboards. Currently, she is working on a project that tracks operational performance and enhances institutional decision-making.
Nehal is currently pursuing her Masters in Business Analytics and Project Management at the University of Connecticut. Previously, she worked as a Business Analyst for start-up analytics firm Mu Sigma and an Analytics Associate for Capital One Bank. After graduation she plans to pursue the same field at a senior level. Nehal grew up in India and moved to the United States in August 2016. Being new to the U.S., she loves road trips and exploring various cities.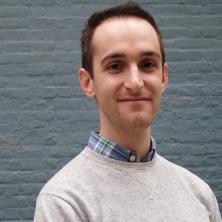 Brent Ginsberg
Climate Change Resiliency Fellow
Brent joined the Office of Sustainability in June 2017. In his role, he is supporting the research and planning needs of MIT's campus-based climate preparedness and adaptation efforts. He is working to map and visualize climate risks for resiliency and emergency management. Brent is also researching how climate change risks can be incorporated into MIT's business continuity planning.
Brent is currently pursuing a Master's in Urban Planning as a David Bohnett Public Service Fellow at NYU Wagner. Previously, he worked as a project manager for the NYC Department of Buildings where he worked to bring spatial analysis and mapping to the agency. Brent began his career at Build it Back, NYC's Hurricane Sandy recovery program. He received his B.A. in Philosophy, Politics and Economics from the University of Pennsylvania.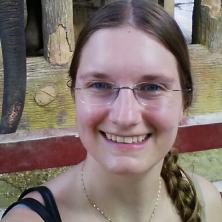 Cristina Logg
Sustainable Procurement Fellow
Cristina joined the Office of Sustainability in June 2017. In her role, she is examining MIT's procurement practices and researching best-in-class sustainable procurement policies from comparable institutions with the goal of identifying opportunities for MIT to expand its sustainable procurement procedures.
Cristina is a Master's in City Planning candidate in the Environmental Policy and Planning group of the Department of Urban Studies and Planning at MIT. She is also pursuing the Sustainability Certificate through the Sloan School of Business's Sustainability Initiative.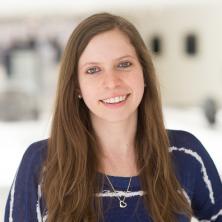 Rachel Perlman
Sustainable Materials Management Fellow
Rachel joined the Office of Sustainability in September 2016. In her role, she is helping identify opportunities for MIT to reduce its environmental impact via reducing its materials footprint. Rachel is a PhD student within the MIT's Institute for Data, Systems, and Society. Her dissertation closely aligns with her work in the office; the project is being carried out as a collaboration between the Environmental Solutions Initiative (ESI) and the Office of Sustainability. For the project, she is studying material flows at MIT as a case study to understand better the fundamentals of material consumption and waste management of universities situated in a larger urban context. Rachel is dedicated to applying her work directly to decision-making to improve the material efficiency on campus.
Her research interests fall in the areas of sustainable waste management, industrial ecology, and urban sustainability. She completed her master's degree in Technology and Policy (MIT) in 2015. She conducted her master's research with Dr. Randolph Kirchain in the Materials Systems Lab. Her master's thesis focused on the environmental, economic, and social implications of organic waste management systems in India. As a Fellow within the Tata Center for Technology and Design, she traveled to India several times to collaborate with a waste-picker cooperative and to collect primary data.
Before MIT she worked for a year assessing the life cycle emissions of computers with a start-up company called Life Cycle Analytics. She received her B.S. in Science of Natural and Environmental Systems from Cornell University in 2012. At Cornell, she worked as the sustainability coordinator for Cornell Dining Services, leading efforts to increase composting rate, source food locally, prevent front-of-house food waste, and train staff on sustainable practices. She also worked as a research assistant studying water quality, soil contaminants, and urban stormwater pollutants (the topic of her honor's thesis).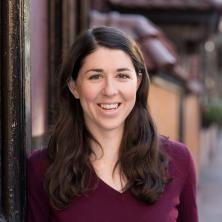 Frankie Schembri
Communications, Design, and Outreach Fellow
Frankie joined the Office of Sustainability in October 2016. In her role, she reports on a range of sustainability topics at MIT, from climate action to sustainable mobility, and conducts in-depth interviews with staff, faculty, and student researchers. She writes and edits articles on sustainability issues for print and web-based media. Frankie also creates written and visual content to support MITOS' official website, and helps to manage the Office's social media strategy.
Before joining the Office, Frankie worked as an undergraduate researcher in MIT's Device Research Laboratory in the Department of Mechanical Engineering. She also spent a year as a Communications Assistant at the Ash Center for Democratic Governance and Innovation at the Harvard Kennedy School, where she reported on the intersection of technology and governance.
Frankie graduated from MIT in 2017 with a BS in Science Writing. In the fall, she will return to MIT to pursue an MS in the same field through the Graduate Program in Science Writing with the goal of working professionally as a science journalist. Her undergraduate work has focused on leveraging multimedia and online media for more immersive and effective reporting on topics in science and technology.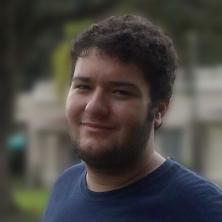 Sebastian Torrente
Urban Living Lab Fellow
Sebastian joined the Office of Sustainability in July 2017. In his role, he is documenting on a variety of research projects (living labs) that use the MIT campus as a test bed, from resiliency initiatives to student start-ups. He conducts interviews with staff, faculty, students, and researchers. In addition to collecting and editing content for the office's repository, he is implementing the material into several campus educational programs such as Terrascope. This includes creating a geo-located mobile app tour of campus and a set of Learning Adventure Cards.
Sebastian is pursuing a Bachelor of Science in Civil Engineering at Tufts. He also works as an undergraduate researcher at the geotechnical laboratory to analyze the soil mechanics of MIT's subsurface conditions. After graduation he plans to pursue a professional degree in architecture and urban planning.