Sustainable operations in action at Endicott House
Sustainable operations in action at Endicott House
Endicott House, a French-style manor built in 1934 and donated to MIT in 1955 by former owner and namesake, H. Wendell Endicott, now serves as a dedicated conference center for the MIT community, as well as private organizations and corporations. Endicott House has implemented sustainability measures in its operations, event services, and on the grounds of its 25-acre surrounding site in Dedham, MA, many of which use technology developed at MIT.
To reduce water consumption, Endicott House uses a washing machine water re-claimer as well as an Ecovim organic waste dehydrator, which can process 65 pounds of organic waste in 9-10 hours, reducing the material's volume by 85-90%. The water extracted is used for watering plants and the solid mater is composted on the facility's grounds. Endicott House also uses electrolyzed water, a solution created by processing salt and water, as a non-toxic sanitizer to clean floors, carpeting, laundry, and dishes instead of soaps, detergents or any other toxic chemicals. The three technologies above were developed at MIT.
---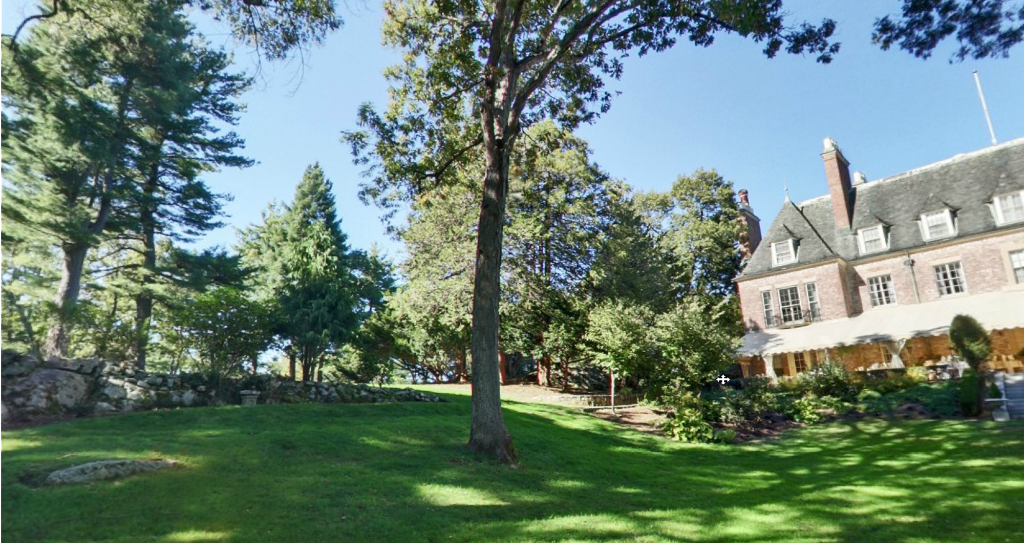 Photo: Endicott House
---
A few years ago, in conjunction with an Institute-wide effort to replace traditional incandescent light bulbs with newer, energy-efficient bulbs, Endicott House sourced compact fluorescent and light-emitting diode bulbs that fit the manor's older light fixtures. The switch has produced utility savings of 80-90%.
On the table, Endicott House serves seasonal vegetables and herbs grown in its garden and winter greenhouse. In a partnership with the MIT Beekeepers' Club, honey is produced and harvested on site. In the kitchen, organic waste is composted, used fryer oil is recycled as biodiesel fuel, serving products are corn-based and biodegradable, and energy consumption is reduced through the use of an efficient exhaust variable-load exhaust system.
In guest rooms, Endicott House uses organic guest soaps and shampoo, runs a towel reuse program, uses 50% recycled personal paper products and has reduced flow shower heads and sink faucets. The facility also uses 60% renewable electricity, and recycles paper, plastic, cardboard, glass and metals.
The manor is located on a 25-acre property originally designed by American landscape architect Frederick Law Olmsted, whose design philosophy centered on the necessity of natural open spaces to promote creative thought.
"We encourage exploration and frequently lead tours of the property's grounds so people can experience the natural spaces surrounding them," says director of marketing, Ginna McAuliffe, "Olmsted saw the connection between people's experience of space and their ability to innovate, and this is something we work to preserve."
A member of the International Association of Conference Centers, Endicott House exceeds the standards of the IACC's Code of Sustainability and has been recognized as a member of IACC's Gold Tier, for organizations fulfilling at least 85 percent of the IACC's 60 environment tenets.
"We're part of MIT's family, and so, we welcome any student or MIT group looking to test their sustainability ideas and research on a real, operational community," says general manager, Michael Fitzgerald. "You get live feedback and assessment from our staff, which, as we've experienced in previous partnerships, is extremely valuable to researchers."
Any MIT-affiliated student or group looking to test their sustainability work at Endicott House should contact Michael Fitzgerald at mrfitzg[@]mit.edu.
Related Content: