Stormwater management and landscape ecology plan
Stormwater management and landscape ecology plan
Approximately sixty-four percent of MIT's 169-acre Cambridge campus is covered in impervious surfaces (roofs and pavement). Rain falling on these surfaces becomes stormwater runoff that flows into MIT's and the City of Cambridge's drainage systems, eventually discharging to the Charles River. Untreated stormwater carries pollutants and contributes to nutrient loading of the river, affecting ecological systems and public health. Potential changes in rainfall patterns and intensity, in combination with development in and around campus, will further affect the amount and quality of stormwater runoff, highlighting the need to plan for changing future conditions.
In 2016, the Office of Sustainability teamed up with the Office of Campus Planning, Department of Facilities and Office of Environment, Health and Safety to develop a comprehensive campus-wide stormwater management and landscape ecology plan that will enhance the productivity of every inch of the campus' built and ecological systems to capture, absorb, re-use and treat stormwater. The plan was called for in the recommendations developed by the Sustainability Working Groups in 2015.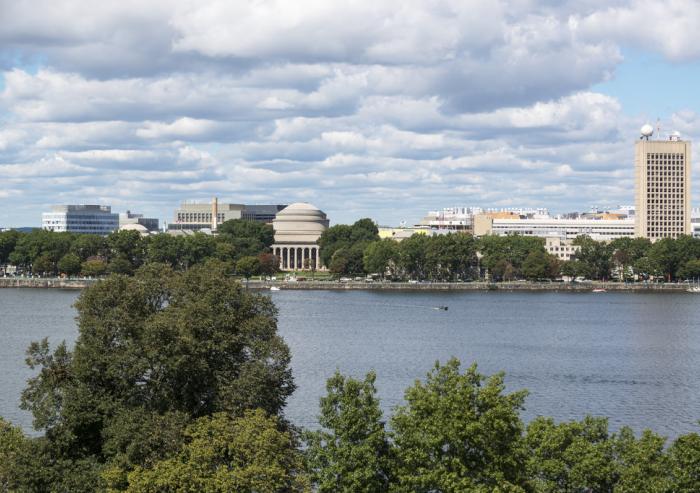 Phase I of the planning effort seeks to develop a summary of challenges and opportunities; recommend benchmarks for landscape performance and resiliency; and, identify a preliminary spatial framework of potential strategies for implementation. This planning effort is also serving as a component of our campus climate vulnerability and resiliency plan, providing an assessment of landscape capacity to cope with extreme precipitation events and heat stress.
One critical component of the project is to create living laboratory opportunities for engaging students and faculty in the baseline data collection, performance evaluation, testing and monitoring of landscape and green infrastructure interventions. Nitsch Engineering is leading the technical development of the plan including Michael Van Valkenburgh Associates landscape architects, LEVEL resiliency experts and Haley & Aldrich geotechnical engineers.
Project Partners
Office of Campus Planning
Office of Environment, Health and Safety
Department of Facilities