Campus Sustainability Incubator Fund 2018
2018 Winning Project Teams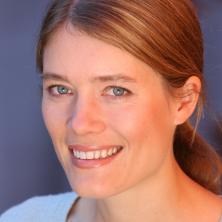 Battery Storage Testbed
Led by Jessika Trancik, Associate Professor in Institute for Data, Systems, and Society
Solar and wind energy resources are intermittent and not always coincident with electricity demand. Energy storage technologies can help resolve this dilemma by storing energy when renewable resources are plentiful and later providing power when demand for electricity increases.
To study the potential of energy storage technologies, the Trancik lab team proposes installing batteries that will store and redistribute electricity provided by photovoltaic (PV) panels on campus. The system will provide empirical data on the use of lithium-ion batteries operated with PV panels in the Northeastern United States. This real-world data will help validate models and estimates of battery performance. Moreover, the system will be used to test various battery operation strategies, such as energy arbitrage or peak shaving, and different objectives, such as reducing peak demand or minimizing overall cost.
The system will be scalable, and this project will serve as an initial testbed that could expand to support more experimental storage options. The project's data will be available to the MIT community, and the team plans to incorporate it into its research. They also plan to integrate the project's results into courses taught by the PI. Overall, the team hopes this battery system will improve campus sustainability and support MIT's research and education on energy storage.
The team:
Researchers:
Prof. Jessika E. Trancik (PI, Institute for Data, Systems, and Society (IDSS))
Dr. Micah S. Ziegler (Postdoctoral Associate, Trancik Lab, IDSS)
Dr. Gonçalo Pereira (Postdoctoral Associate, Trancik Lab, IDSS)
Philip Eash-Gates (TPP Student, Trancik Lab, IDSS)
Operations:
Carlo Fanone (Director of Engineering, Department of Facilities)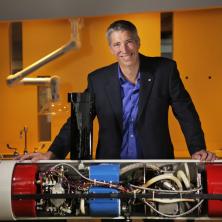 2.013/2.014: Sustainable Energy Systems for MIT and Beyond
Led by Doug Hart, Professor in Department of Mechanical Engineering
This Sustainability Incubator Award enables MIT's historically successful 2.013 and 2.014 capstone design courses to pursue novel hardware approaches for de-carbonizing the world's energy infrastructure, using MIT as a testbed for the students' innovations in the process.
Building on the team's well-proven project-based curriculum model, the proposed two-semester course combines student ingenuity with the expertise of faculty and industry mentors to develop sustainable power, heating, cooling, and water purification systems that improve upon the state of the art in terms of cost, efficiency, and carbon intensity. As part of a long-term plan for this class, the team aims to leverage potential funding provided via the Incubator Fund into a joint venture between other interested on- and off-campus groups, including MIT Lincoln Laboratory, Beaver Works, MIT CUP, MITEI, MITii, Tata Center, and ESI for example. With a collaborative ongoing endowment, students will be able to build on their successes year after year to establish a robust ecosystem for bringing dedicated innovation in sustainable technology to our campus and beyond.
The work proposed will provide students the opportunity to work on a flagship hardware project for reducing MIT's carbon footprint. Accordingly, the project the team has selected for this year's 2.013/2.014 students is a high-efficiency carbon-neutral cooling system that can plug directly into MIT's existing utilities infrastructure for testing. Beyond the direct local benefits of implementing such a system at MIT, as climate change drives average global temperatures higher and precipitates more devastating extreme weather events, there is an increasingly critical need for more efficient, robust, and carbon-neutral cooling infrastructure.
The Team:
Course Instructors:
Prof. Douglas Hart, Mechanical Engineering
Peter Godart. Mechanical Engineering
Operations:
Ken Packard (Director of Utilities, Department of Facilities)
Carlo Fanone (Director of Engineering, Department of Facilities)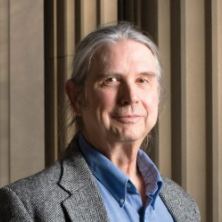 Malcom B. Strandberg
Engineer and Software Developer
The Campus Sustainability Incubator Fund was made possible through a generous gift from Malcom M. Strandberg. Malcom served as Research and Development Chief Architect at Aspect Software for 32 years, with a career in technology spanning nearly four decades. Passionate about sustainable living, he has created a "Tech Village" model for small-scale, high-density green communities.
Inspired by his late father, long-time MIT Physics professor Malcom W.P. "Woody" Strandberg, PhD '48, Malcom has directed other parts of his gift to MIT's D-Lab, to the MIT Office of Engineering Outreach's STEM program, and to sustainability projects at the Priscilla King Gray Public Service Center.
In a recent interview in the MIT Technology review, Malcom said he is excited to be plugged into MIT's work to promote the health of the planet and is confident that the Institute will be a global leader in innovative approaches to sustainability. "If MIT shows it can make progress in these areas, then hopefully other places will try to do it as well," he said.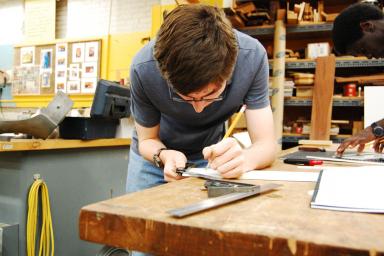 About the Incubator Fund
The Campus Sustainability Incubator Fund seeks to enable MIT community members to use the MIT campus as a test bed for research in sustainable operations, management and design. The seed funds enable teams of students, faculty, and researchers to explore the physical facility and social context in which they are working, living and learning at MIT. The first round of funding was awarded in summer 2017 to the teams listed below. The fund was made possible through a generous gift from Malcom M. Strandberg. Join us in solving for a low carbon future, high performance building design, resilient ecosystems, zero waste and other relevant challenges.